Welcoming Mackenzie Construction's 2023 Apprentices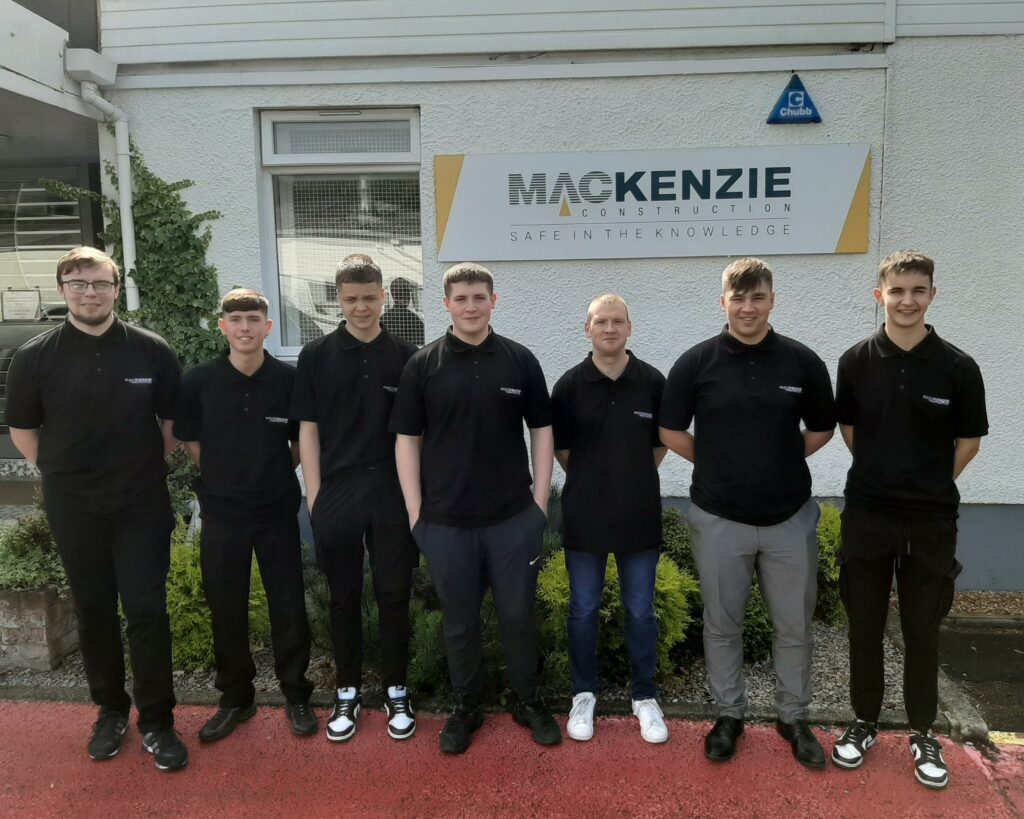 Mackenzie Construction is proud to welcome an intake of apprentices each year. The 2023 intake consists of six new trainee engineers and one new trainee estimator who have joined the Mackenzie Construction family. We have long supported young people through apprenticeships with many of our senior team having started out with Mackenzie Construction from school and working up to management and director level positions.
The combination of on-site learning and college-based learning, along with supportive mentoring from people of all levels across the business is a massive benefit for our apprentices. Each apprentice has been assigned to a team where they will further develop their knowledge and skills across various civil engineering disciplines and structural refurbishment techniques as well as being exposed to the various sectors in which Mackenzie Construction operate.
In 2022, Mackenzie Construction launched a Young Person's Committee, allowing each new apprentice the support of a younger colleague who can offer peer advice as they were recently in that same position and can offer insights into the role.
Wishing a warm welcome to our trainee engineers; Zak Ward, Scott Prior, Connor Cullen, Logan Lambert, Robbie Caldwell and Kieran Gibson, and our trainee estimator, Ross MacNicol. We look forward to supporting our new apprentices on their journey with Mackenzie Construction.
"Mackenzie Construction has long been invested in the development and growth of young talent and is committed to training and promotion from within. Our new trainees are just at the beginning of their journey with Mackenzie Construction, and we are so excited to watch them develop and grow both personally and in their careers".
Andy Dalrymple | Managing Director