Turning Miles Into Smiles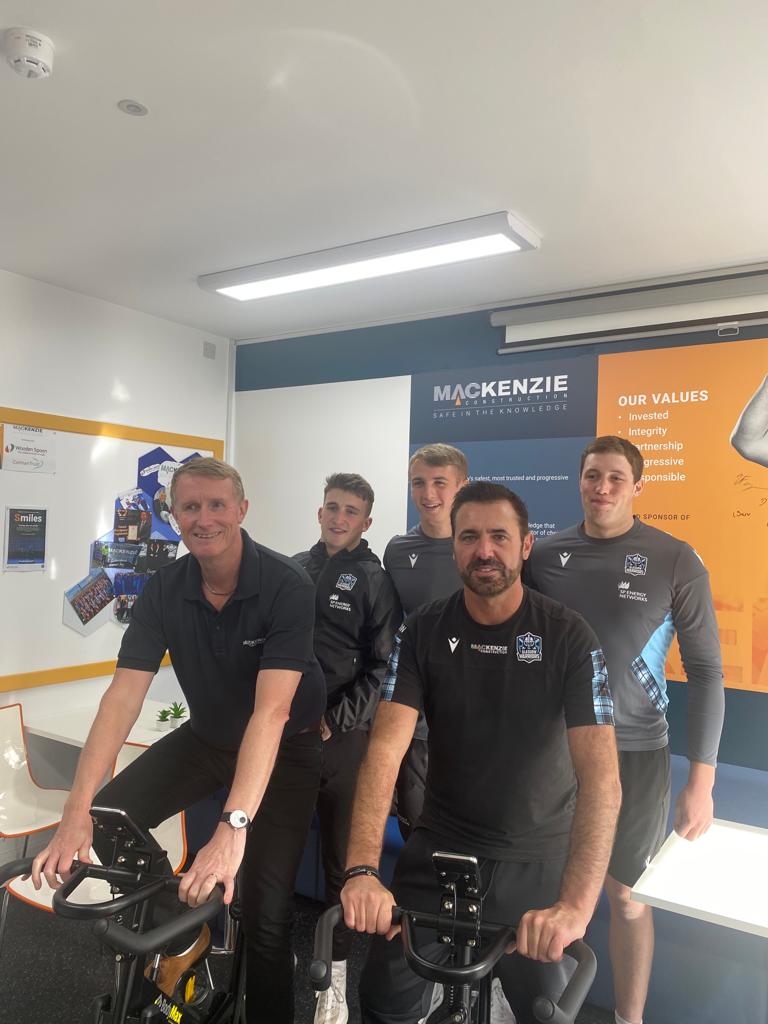 On Wednesday Mackenzie Construction held a Charity Cycle Challenge in aid of the Wooden Spoon. This challenge was carried out across all four Mackenzie Construction offices; Newcastle, Dundee, Inverness and Glasgow. With bikes placed in all offices, the cycling began at 8am and continued throughout the day until 4pm. For every mile that was cycled, Mackenzie Construction donated £2 to the Wooden Spoon, our chosen charity for the year.  
The Challenge was a huge success with 503 miles being cycled between all four offices, resulting in a total of £1006 being raised for the Wooden Spoon. It was great to see everyone participating – we had some of the Site Teams, Delivery Teams, Office staff and Directors taking part. We also had the privilege of having three Glasgow Warriors players in attendance, huge thanks again to Ruaraidh Hart, Duncan Munn and Logan Jarvie for visiting our Head Office in Glasgow and adding some miles to our total, which resulted in a Mackenzie–Warrior challenge.  
Glasgow led the total mileage of the challenge with 273 miles (with help from the Glasgow Warriors) followed by Inverness at 125 miles, Newcastle at 53 miles and Dundee only slightly behind at 52 miles. 
"It was amazing to see so many of our staff getting involved in raising money for the Wooden Spoon charity.  It was a brilliant event and huge thanks to all those who participated including Glasgow Warriors for contributing some serious miles".
Alison Irwin | Quality & Admin Manager