Safe in the knowledge: Fergus Fenwick promotion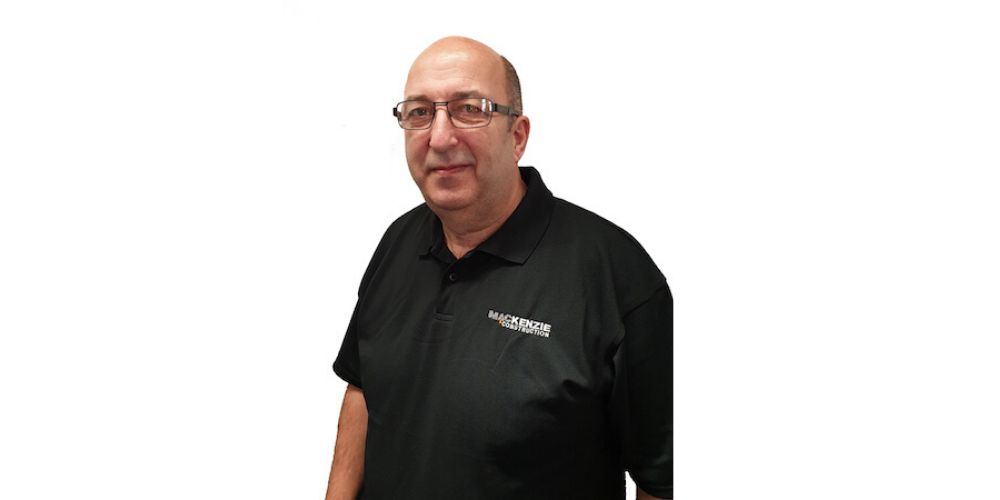 On July 1, 2020, Health, Safety and Environmental (HSE) Advisor, Fergus Fenwick, was promoted to Senior HSE Advisor. Gus joined Mackenzie Construction at the beginning of 2019 with over 30 years' experience working in HSE. With safety at the core of our business, Gus has demonstrated an exceptional commitment to living our values and ensuring the entire team are well equipped with the skills, knowledge and equipment to keep our sites safe and operational.
During his time at Mackenzie Construction, Gus' role has involved on-site visits and inspections, training and toolbox talks. Gus' experience has also been invaluable when it has come to mentoring younger advisors within his department but also when training our apprentices and young people.
Gus' calm, diligent and detailed approach has been recognised throughout the business and his focus on continuous improvement and driving safety forward has led to his promotion to Senior HSE advisor. He was responsible for rolling out internal abrasive wheel training and over the past few months, has played a fundamental part in ensuring all Mackenzie Construction sites are COVID-19 secure.
Gus' role is crucial to Mackenzie Construction's net zero future and implementing our Carbon Reduction Roadmap and we look forward to working closely with him, and all of our HSE colleagues, to reach our goals.
Scott Harvey, HSEQ Manager said:
"Well done to Gus for all of his hard work in always ensuring safety remains our number one priority at Mackenzie Construction. I would like to extend my congratulations on a very well-deserved promotion."