Engineering with impact: Q&A with Greg Dryden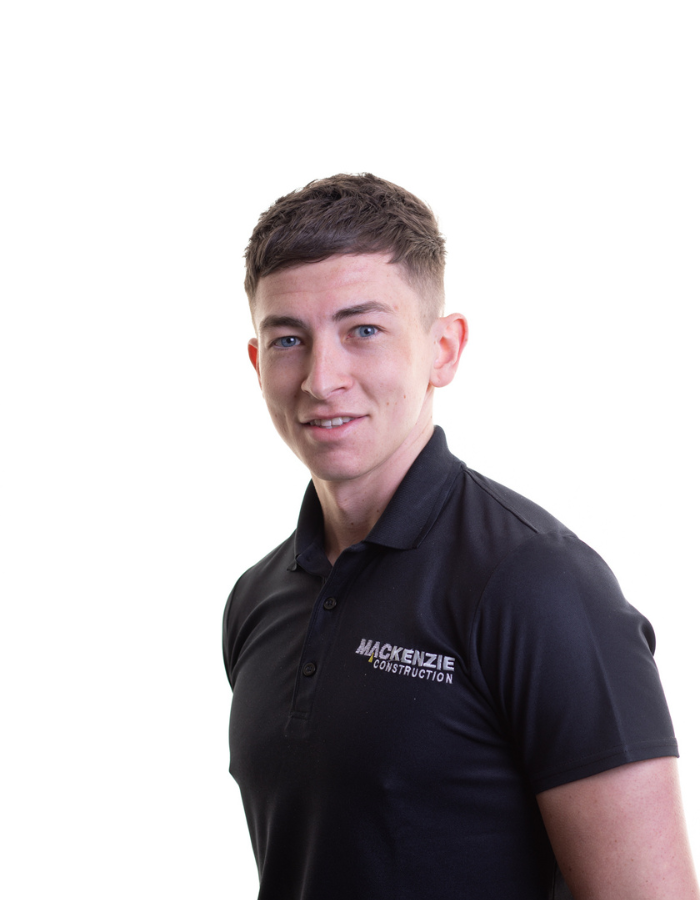 As Scottish Canals' Official Partner of the 200th Anniversaries of the Union and Caledonian Canals we're celebrating the role we play in preserving Scotland's canal heritage and engineering its future. We spoke with our Senior Contracts Engineer, Greg Dryden, who has been involved in our canal projects for almost a decade and has seen first-hand the impact our projects have had on local communities.
What is your current role, and can you give me a bit of background about your career history at Mackenzie Construction?
My current role is Senior Contracts Engineer. I started out as a trainee engineer fresh out of school and have been at Mackenzie Construction for almost nine years now during which time I have worked almost exclusively on canal projects.
Can you tell me some of your most notable canal projects?
The first projects I worked on were Pinkston Watersports and Speirs Wharf which stick out as they were the first big projects I worked on, but also because of the way they transformed the area and made better use of the space. This was when I realised the impact that our regeneration projects can have on the local area. After this I worked on our project at Bowling Harbour from phase one in 2014 right through to the opening of the Bowline cycle way in 2021 which was a big achievement.
Do you feel like you've been exposed to the canal heritage from working on these projects?
From working at Bowling Harbour, you're exposed to the history of the canal and how the network was traditionally used as this was a big industrial area. During phase two we also uncovered two giant accumulator pits that housed the original mechanism for moving the old swing bridge over the canal, so this was a good insight into past engineering.
How do you feel that Mackenzie Construction's canal projects have impacted the communities around them?
With Pinkston Watersports it felt good to be making space for sports and activities that the local people in North Glasgow might not have previously been able to easily access.
It was also very evident when working at Bowling as the project progressed the space got busier and busier so we could see the impact this had on the community. Some of the locals didn't even know the area existed as it had been so run down but now it's become a bit of a landmark on the canal.
What do you enjoy most about working on canal projects?
There's a good variety in terms of the type of work and we have a great relationship with Scottish Canals. As most of the projects are out and about on the canal network you're interacting with the public and seeing people use the spaces. There's a few of us who have worked on various canal projects over the years so it's good to have that team support.
What is your biggest career highlight?
Delivering the Bowling Harbour project as we worked on that for around seven years and there was a lot of time and effort that went into it. Everyone, from our team to the client and the public were proud of the end result as the whole area looks impressive and it's opened up new routes for people to enjoy. We also took home the Scottish Civil Engineering 'Community Award' for this project which was a credit to the whole team involved.