Academy9 innovation award win for Mackenzie Construction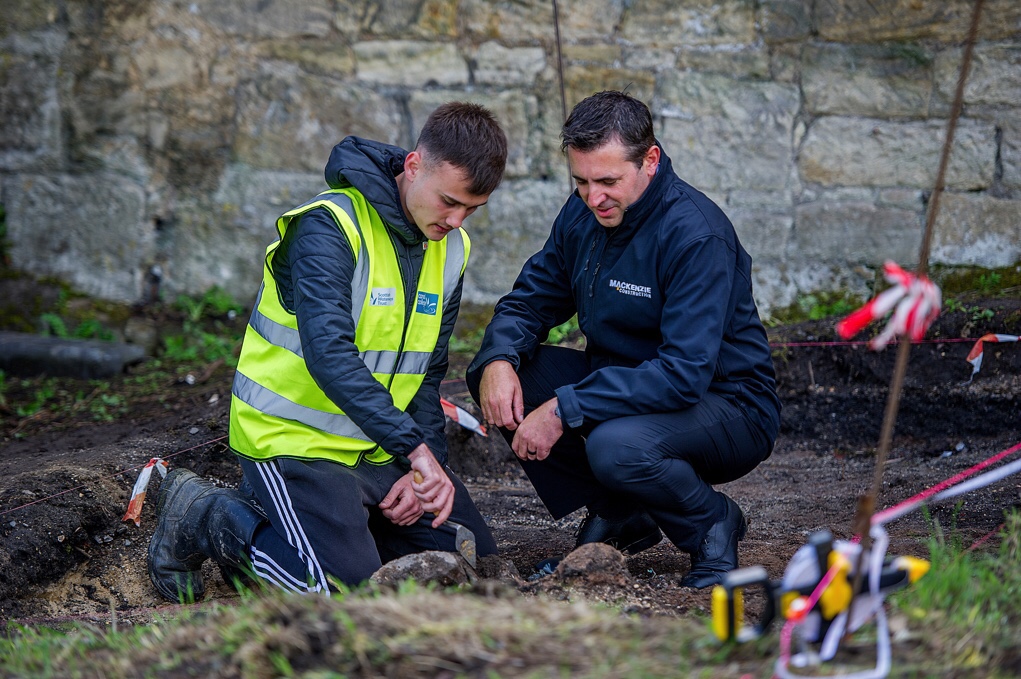 Mackenzie Construction is delighted to have won an innovation award at the recent Transport Scotland 'Academy9 Conference' in Aviemore.
The Academy9 Innovation Papers Competition is an opportunity to raise awareness and inspire innovation in science, technology, engineering and mathematics (STEM) and to further celebrate the Year of Young People. The competition invited industry professionals to present projects that showcase innovation, as part of the ongoing work on the Transport Scotland 'A9 Dualling Programme'.
Held over two days, on Tuesday 19 and Wednesday 20 March 2019, the inaugural 'Academy9 Conference' has been showcasing the Academy9 framework as a catalyst for change and educational legacy. The A9 dualling programme forms part of the Scottish Government's plan to connect all Scotland's cities with a high quality transport system by 2030 and the conference brought together engineering, infrastructure and education professionals to promote knowledge transfer and learning from shared experiences.
Mackenzie Construction won in the 'Working with Community and Young People' category for their partnership with Scottish Waterways Trust and ongoing involvement in their youth development programme, canal college®.
The 14 week course at canal college® includes outdoors skills training on the historic Caledonian Canal in Inverness, as well as the Union Canal in Falkirk and the Forth & Clyde Canal in Glasgow. Projects include landscaping, tree planting, vegetation management, archaeology, stonemasonry, conservation and the creation of heritage and wildlife trails. Participants also learn about canal engineering, management and maintenance.
Mark Wilson, Contracts Director at Mackenzie Construction, said,
'We are thrilled to have won this award for our work with communities and young people at the Academy9 Innovation Papers Competition. Our business has a huge commitment to developing young people, both with our own apprentices and the work we do with canal college®. The sense of team work and collaboration that we see in those who attend canal college® and the skills they learn, helps to give them clarity on potential careers in the construction industry which is a fantastic thing to be a part of. We couldn't be happier to see this recognised by Academy9."