Upgrading Garelochhead Firing Range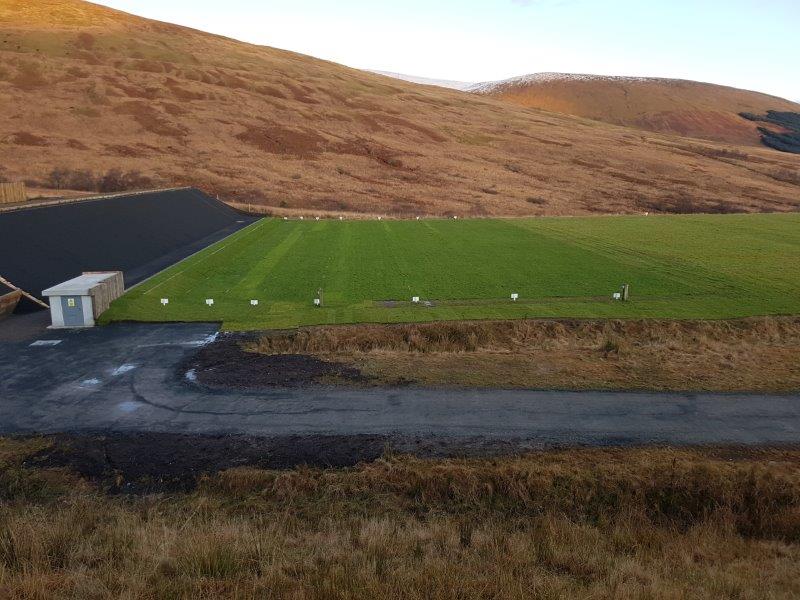 Upgrading Garelochead Firing Range
Client: Landmarc Support Services Ltd
Location: Garelochead
Timeframes: Phase 1 – November 2015 to October 2016 and Phase 2 – August 2019 to January 2020
Team experience at Mackenzie: 47 years
Key project features:
Reinforced concrete foundations
Steel frame
Block and brick walls
Ground source heating
The challenge
This project involved demolition of the existing Grenade Range and construction of new 600m and 100m firing ranges. Both ranges are supported by a new complex building, consisting of an administration department, maintenance and repair workshops and troop support facilities for up to 100 troops, including changing, welfare facilities and First Aid provisions. The building includes two fully integrated classrooms for induction and education of the multi-national troops that use the facility.
The solution
Extensive earthworks for both ranges were required, moving 130,000 cubic metres of peat which was controlled on site, to form a sound barrier for the 600m firing range. Due to the success on the delivery of Phase 1, we returned to undertake new instructed works for Phase 2. The second phase of works commenced in August 2019 and was completed in Jan 2020, involving significant changes to the range facility with a value in the region of £400k.
The second phase involved construction of an extension to the existing bullet catcher located within the G&Z 100m Range. This assisted with protection of both users and the surrounding areas for public safety. Further earthworks were required to the 600m and 100m range floors to prevent risk to the range users, this included general earthworks drainage and the introduction of newly laid turf involving the movement of peat to align the range floors with new topsoil and turf.