Christmas Training Day 2022
A Team Effort
The past few years have been a real challenge, so it was a delight to bring the full Mackenzie Construction team together, in person, for the first time since 2019, for our annual Christmas Training Day.
Managing Director, Andy Dalrymple, kicked off the day with a huge thanks to all for their continued support in Mackenzie's success. There was a real feeling of pride for the way everyone handled the pandemic together and the following video shows the journey from challenges to successes in all areas of MC: https://vimeo.com/783259485
After facing the challenges of a global pandemic it's become even more integral that improvement and personal development is a key focus throughout the business.
This event also recognises our "Mackenzie Warriors", individuals and teams who have gone the extra mile during the year.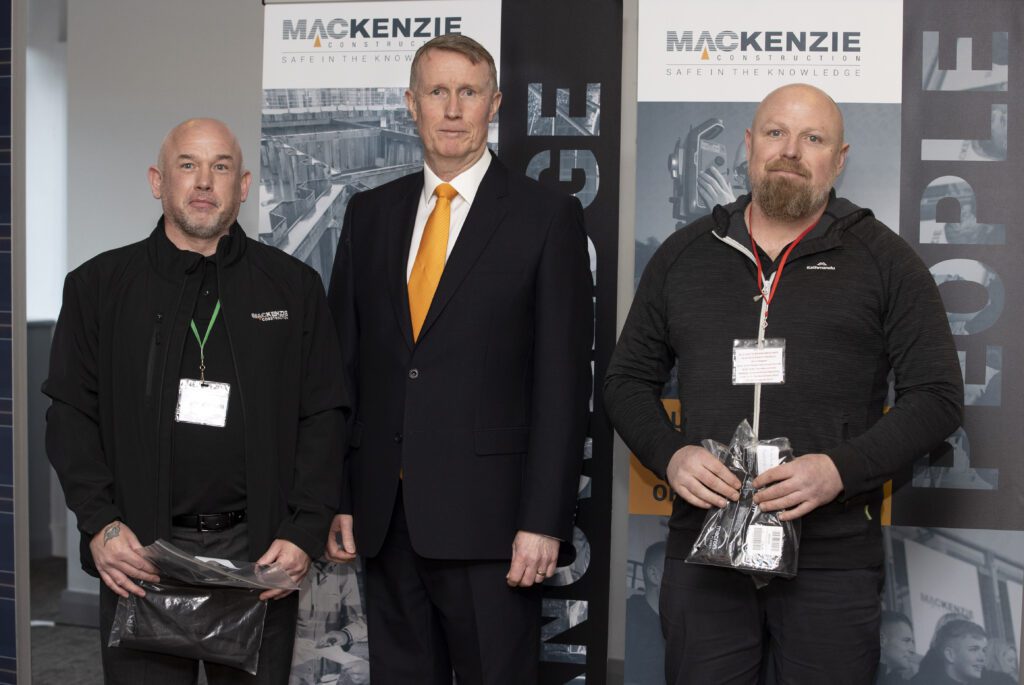 These awards help to highlight those who go above and beyond in their roles and embody the values Mackenzie strive to live by and we are delighted to announce the following winners:
Personal growth and attention to quality documentation on site -Aron Adrain
Reaction and technical knowledge to resolve utility issues – Daniel Slater
Driving quality improvements in site – Mark Keegan & Ritchie Bennett
Personal growth and attention to detail in relation to health & Safety standards on site – Graham McLuckie
Personal Growth, Bridges for School, Original member in changing team – Luke Summone
Taking on new roles and responsibilities, in particular Symology and tricky characters! – Michelle Connor
Adaptable to change within the team and was awarded a 1st Class Honours degree – Amanda Davis
Maintaining consistency during a period of immense change – Sharon Scotland & Sarah Chalmers
Innovation and Development of Construction Phase Quality Plan on SharePoint – Mia MacLure & Keir Adrain
Strong leadership, excellent teamwork and consistent high standards on site – Colin Gilluley
Attention to quality details on site – David Shannon, Christian Shannon, Paul Woods & James Turner
Commitment to excellence, technical learning and problem solving on site – Szymon Pyszny,  Sebastian Jaromin, Jaroslav Walscak & Rafal Pyszny