Welcoming our 2022 trainees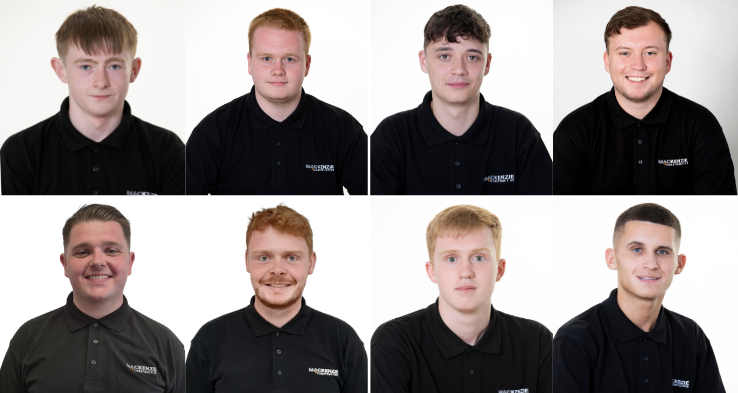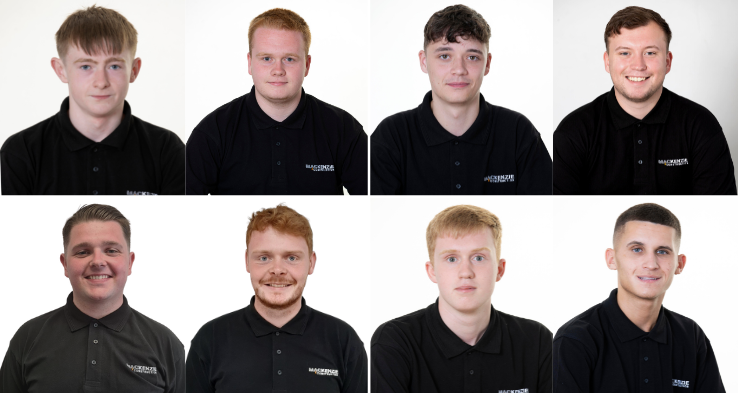 Each year Mackenzie Construction welcomes an intake of apprentices, and we are delighted to have had six new trainee engineers and two new trainee quantity surveyors join our team. We have long supported young people through apprenticeships with many of our senior team having started out with Mackenzie Construction from school and working up to management and director level positions.
Our apprentices benefit from a combination of on-site and college-based learning plus supportive mentoring from people across the business. Each of our new apprentices have been assigned to a team where they will develop knowledge and skills across various civil engineering disciplines and structural refurbishment techniques as well as being exposed to the various sectors in which we operate.
With our commitment to young people being solidified with the recent launch of our Young Person's Committee, our new apprentices will be supported by young colleagues who have been in their position and can offer peer-to-peer advice and insights. Our Young Person's Committee was set up to enhance collaboration between our young people and senior team and to facilitate planning of events, workshops and social activities that will enhance learning and wellbeing.
Our HR Manager, Shirley McInnes, shared:
"It could not be a better time for our new apprentices to join the business. With our Investors in Young People accreditation and recently launched Young Person's Committee we have really focused our attention on talent development and ensuring our young people are afforded the best possible learning opportunities and working environment to help them realise and reach their full potential."
We look forward to supporting Josh Winning, Noah Hughes, Mark Greer, David Greer, Shay Mallon and Jay Stewart on their journey as trainee engineers and Blair Weir and Declan Hannigan as trainee quantity surveyors – welcome to the team!