Supply Chain Engagement Event 2023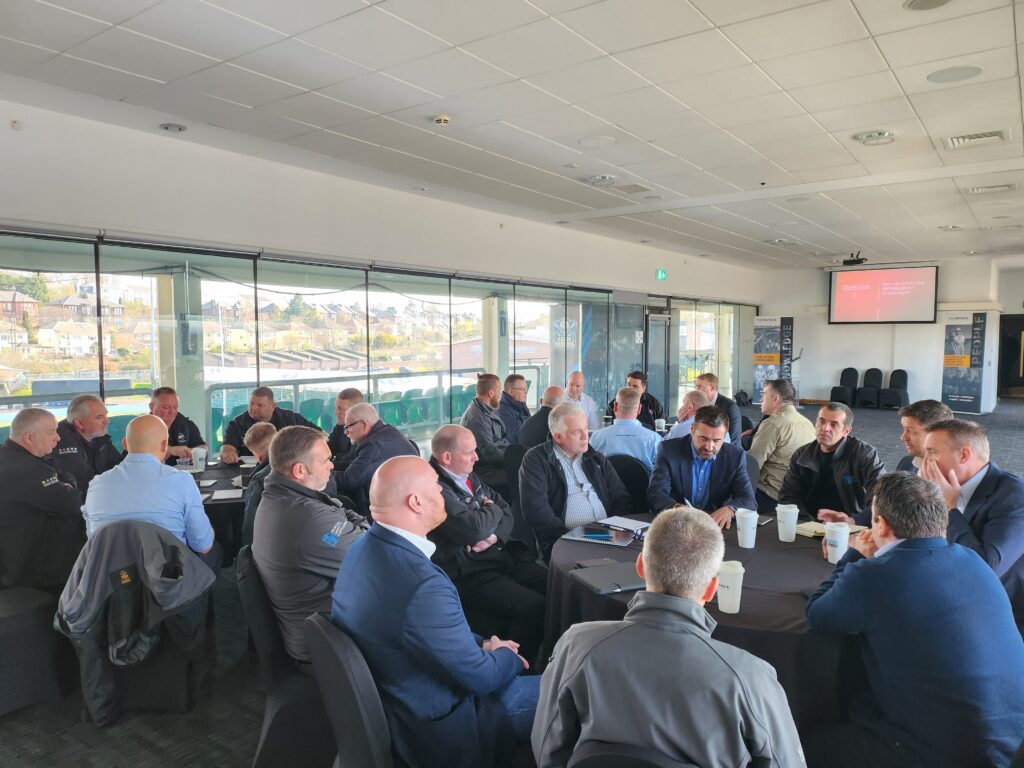 Mackenzie Construction held its first Supply Chain Engagement event in several years on Friday 21st April 2023 at Scotstoun Stadium. The event was split in to two halves – firstly Mackenzie Construction sharing information and updates followed by table discussions to allow our supply chain to share information and feedback with members of our senior management team.
Managing Director, Andy Dalrymple opened the event giving a business update. This included informing attendees on who Mackenzie Construction's Senior Leadership Team are and their roles within the business and giving an update on the growth of Mackenzie Construction. Andy concluded his presentation with a refresh of the Mackenzie Construction Brand Pillars; commitment to net zero, people excellence and innovative approach, which the Mackenzie Construction supplier code of conduct reinforces.
David Wylie took to the stage next to introduce Mackenzie Construction's new procurement team, which has grown in recent months and now consists of Buyer, Ciara Cushley, Hire Controller John Martin and Purchasing Administrator Caroline McDonald.
Scott Harvey also spoke at the event to discuss areas of focus for which the support of Mackenzie Construction's supply chain was requested. He made reference to the vendor onboarding journey and the internal review procedure to ensure that all new health and safety procedures were noted and discussed.
The presentations concluded with an environmental update from Mark Wilson, focusing on one of Mackenzie Construction's brand pillars, Net Zero.
Attendees then broke off into groups allowing Mackenzie Construction's supply chain to share their feedback on how best Mackenzie Construction can support them in safely and efficiently delivering works on site. The break-off groups allowed Mackenzie Construction to gather learnings from their supply chain, with a key theme of effective planning and preparation being completed prior to any work commencing. This communication is crucial at all levels and at all stages of the procurement and delivery lifecycle.
The session concluded with a viewing of the Glasgow Warriors Captain's Run where the group were able to watch the team in their final training session before their match against Connacht – which they won! Watching the Captain's Run provided an excellent networking opportunity for many of our supply chain who have been working with Mackenzie Construction for more than 30 years.
'We're pleased with the number from our supply chain who joined us for this session. This is the first time in over seven years that we have made a change to our internal procurement process and it's integral that this aligns with our commitment to our three brand pillars and that all of our partners are aware of the standards we set to ensure we're delivering the best service possible.'
David Wylie | Procurement Manager