Staff Spotlight: Robert Farquhar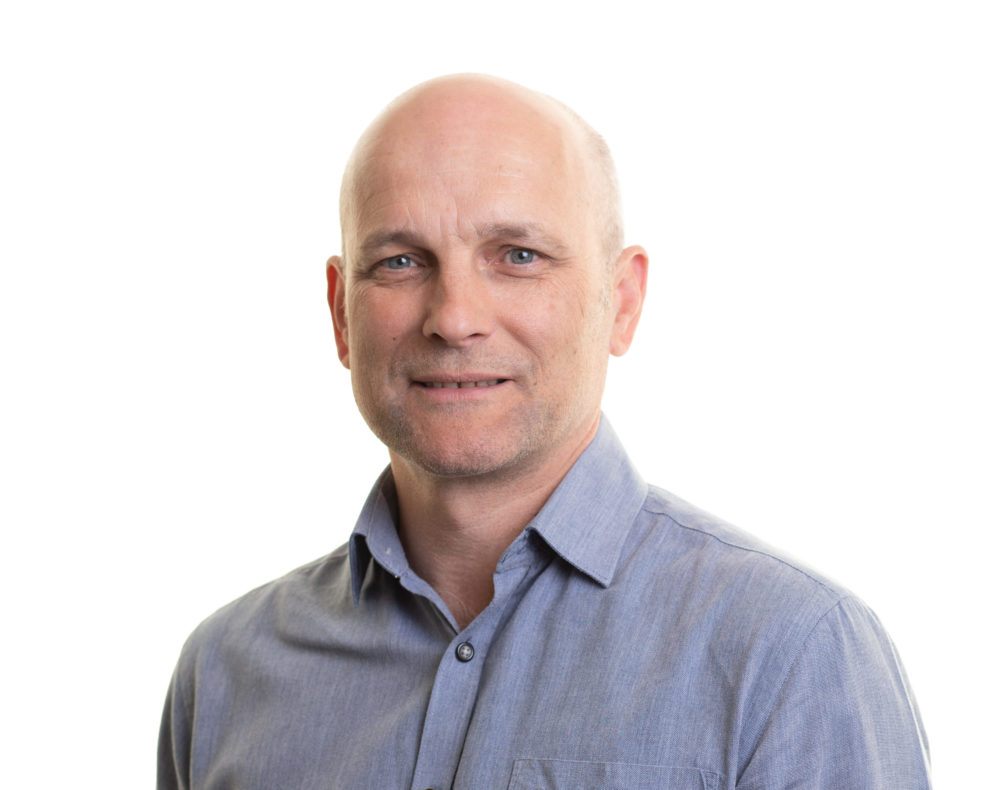 Staff Spotlight: Robert Farquhar | Our team are our most valued asset. As part of our focus on our Inverness team we spoke to Inverness Manager, Robert Farquhar, to find out a bit about his role and experiences as part of the Mackenzie Construction team.
Q) Why choose Mackenzie Construction?
I thought it a good opportunity for my career joining a well established company who were looking to get a firm foothold in the North by opening a new office.
Q) Which Mackenzie projects are you most proud of working on and why?
Working on the Ness Weir Project was a real eye opener for me. Seeing parts of the weir that Thomas Telford built some 200 years ago was absolutely incredible – What an amazing feat of engineering considering they built it without our modern-day machinery and technology. The local Inverness team and sub contractors did a great job of delivering the project on time and on budget and, although we didn't win, being nominated for a Saltire Award really capped it all off.
Q) What capabilities do the Inverness team currently have?
Although our current team is small, we have over 100 years of experience between us in Utilities, Concrete Works and Civil Engineering. We are always on the look out for people to join the team that can enhance our capabilities.
Q) How would you describe the culture at Mackenzie?
I was really drawn to the company during the interview process when told that around 26% of the firm are related to one another – Dads, Uncles, Sisters, Brothers all working together and looking after one another. Some of the team have over 30 years service, which speaks volumes about the business – MCL isn't just a family firm, it is a firm of families.
Q) How do you ensure a strong local supply chain in Inverness?
Can only be achieved by using local firms on a regular basis and building a relationships. We have a great supply chain in the central belt that has been built up over the years and this is has to be what we are aiming for in the Inverness area.
Q) Tell us a little about the canal college project
The 'canal college' is a charity that helps young people that have, for various reasons, fallen out of education and are finding it difficult to get a foothold in the employment market. They deliver courses and qualifications that can be used when applying for work. We deliver an emergency first aid course as part of their course and if possible we try and give them some hands on work experience. The first group that I was involved with had a session on Ness Weir repairing and patching the original stone work. Seeing the development of the young people was incredible. It is amazing to see the difference 14 weeks working with others can have. From young people who wouldn't look at you to 14 weeks later delivering a short presentation at their celebration day. We are proud to be one of the 'canal college' partners.
Q) What projects are you looking forward to next at Mackenzie?
Looking forward to building on the success we have achieved to date and developing opportunities with both new clients and existing key clients in Scottish Water and Scottish Canals.
Q) What does 'Safe in the Knowledge' mean to you?
This has two connotations for me, the first being that we are a safety driven company – safety is our number one priority and our exacting health and safety standards have been accredited to the highest level. The knowledge – we have the expertise and experience to deliver our clients projects to the best possible standards and our clients can be safe in Mackenzie's knowledge.