Staff spotlight: Kyle MacLean, Young Person of the Year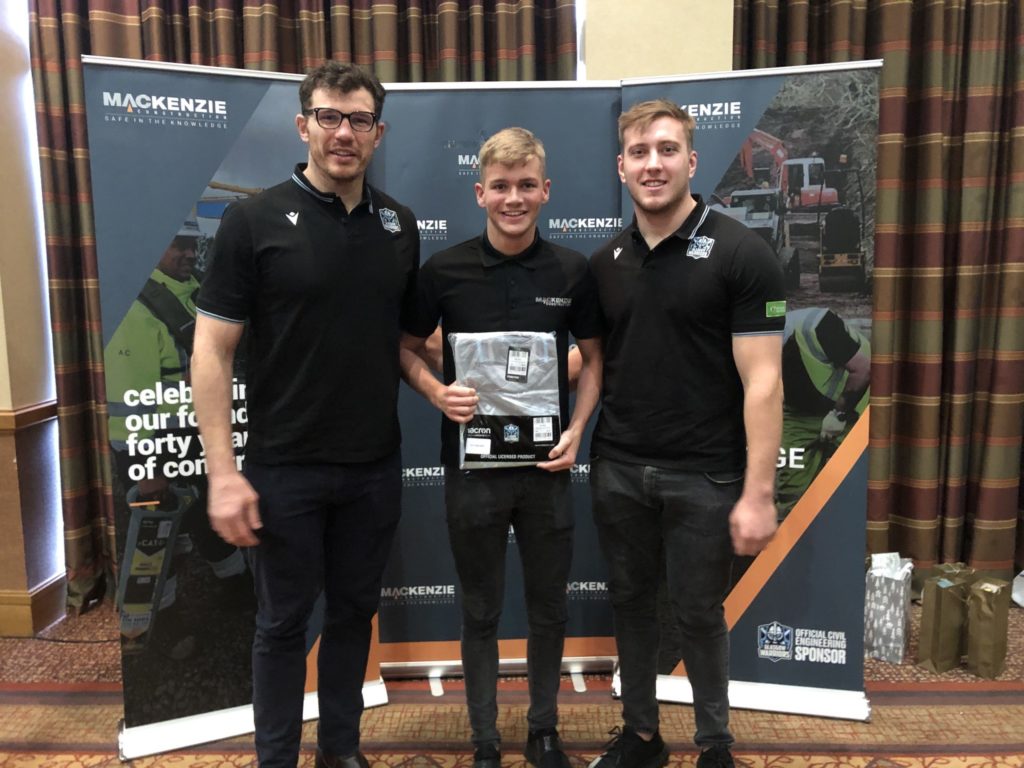 Kyle MacLean won our Young Person of the Year award at last year's Christmas Training Day. Since Kyle joined us last February as one of our trainee engineers, he has demonstrated a willingness to take on more responsibility with minimal supervision and has excelled in everything he has been tasked with. As part of Scottish Apprenticeship Week, we caught up with Kyle to discuss his role and the benefits of apprenticeships.
When did you first consider working in construction?
I always knew I wanted to work in construction but around this time last year someone I know that works in the industry talked me through the career options and it seemed like something I was really interested in. The opportunity to work on real projects and have responsibility for managing your own paperwork and making sure everything is running smoothly whilst at a young age was something that excited me.
How did you hear about Mackenzie Construction?
I know a few people from my local area that work for Mackenzie Construction. I also spoke to one of the apprentices who works at Mackenzie Construction to get more of a feel of what an apprenticeship contains. He explained that you get thrown in at the deep end and have to work hard but the support and experience you get is hugely beneficial.
What does your role involve?
I'm a trainee engineer and currently shadowing a site engineer, so the role is hugely varied. I have been responsible for making sure our paperwork is up-to-date and organised correctly and other days I could be out on site talking to the guys and learning from them. I've worked on lots of different sites and even worked away from home on the east coast. I shadow Thomas McGuigan and it's great because he's been an apprentice before so has been in the same situation. We get on really well which makes the job easier as he's always happy to help.
How do you find studying alongside working?
It's definitely manageable. At first, I wasn't great at managing the workload but the experience I've gained from spreading my time across various jobs has helped develop my time management skills hugely. Thomas has been helpful as well – making sure I'm spending enough time doing my college work as well as the practical side of things.
How did you feel about winning the Young Person of the Year award?
I wasn't expecting it at all. We had all been attending our various training sessions and then when the awards were announced I was totally surprised. I'd just come over to tanks and the feedback from Thomas and the management team was that I'd progressed really quickly and always tried my best.
What would you say to someone else considering an apprenticeship?
I'd say 100% take an apprenticeship. If you're not an academic person and don't want to go down the university route there are other options. With an apprenticeship you can earn while you learn and also get the benefits from hands on learning.