Smart Surface: Your route to sustainability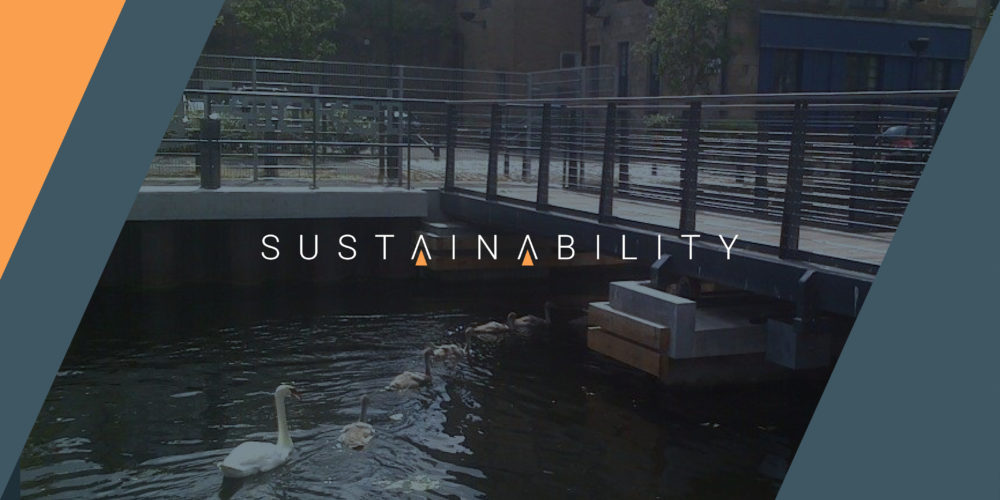 Smart Surface: Your route to sustainability | Mackenzie Construction has recognised the potential to save time and money for their clients through the use of a hydraulic road binder to stabilise existing ground materials and create paths, roads and hard standings.
So where's the sustainability in this? We've done a lot of work on transforming rutted and potholed access roads into strong and durable roads that need virtually zero maintenance. Regularly filling in potholes with quarried materials doesn't give a great result for the environment or for the road users. What people really want are good roads but conventional methods of upgrading access roads, e.g. to asphalt or sometimes concrete, are often prohibitively expensive. This is an all too familiar scenario, constantly spending money and never having the quality of road you want.
Now think of the environmental footprint. Excavating and removing the old materials, importing new materials, the road miles, the heavy plant, it all adds up. Our solution to this challenge is known as Smart Surface. We can quickly and cost-effectively transform the in-situ materials into the quality road people need with a fraction of the environmental footprint.
What about the other less obvious but nevertheless important benefits to the Smart Surface process? The damage done to vehicles running on old pot holed roads is worth considering. More frequent replacement of broken or worn out parts has an environmental footprint. Unbound roads can also become very muddy and where this is tracked onto the public road network, a sweeper may be needed. Unless it's running on renewable energy there's another environmental impact that might be avoided.
A more recent way of considering sustainability is the 'circular economy'. Our typical linear economy means extracting resources, processing and using them, often along with water and energy, and generating a waste at the end of process. In the past two decades or so, the civil engineering industry has come a long way from such wasteful practices. Recycling of construction materials is now an expected feature of projects. Smart Surface is great step towards a circular economy as after many years of usage, a stabilised road can simply be repaired or reprocessed entirely in situ and thus begin a new life cycle.
We should also consider adaptation to climate change as another aspect of sustainability. The Scottish Environment Protection Agency (SEPA) suggests that average temperatures may rise by up to 4°C in Scotland by the end of this century. Thanks to climate change, we can expect milder and wetter winters with hotter, drier summers. In general, there are likely to be more extreme weather events. What might this mean for access roads? More issues with dust as a nuisance during our summers? More flooding and scouring during our winters? Either way, Smart Surface is the Circular Economy solution for these roads.
If you'd like to know more about how Smart Surface can help improve the efficiency of your project and reduce its carbon footprint, visit: Smart Surface™