Rutland Street works in Edinburgh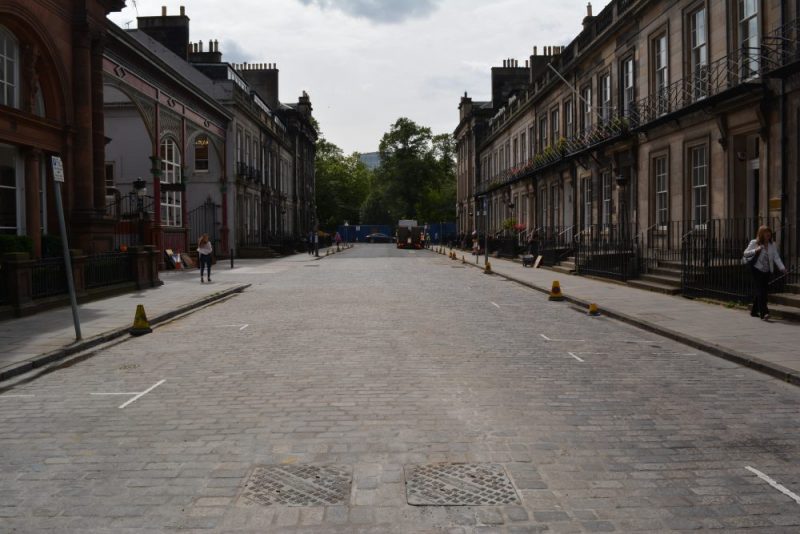 Mackenzie Construction recently completed road and footway reconstruction works along Rutland Street in Edinburgh on behalf of City of Edinburgh Council.
The works involved uplifting the existing surfacing and existing granite setts, excavating to formation, placing road construction to base layer and then replacing the setts.
We had daily interface with many local businesses and other stakeholders including the Waldorf Astoria, whereby we met with the Director of Operations on a daily basis to review our operations and ensure we could accommodate their access requirements to their car park and works were programmed to ensure disruption was kept to an absolute minimum. Public relations was therefore a high priority on this project.
We successfully completed the works ahead of schedule whereby our site team were delighted to receive an invitation to the Waldorf for Morning Tea, as a 'thank you' for our collaborative approach on this project.