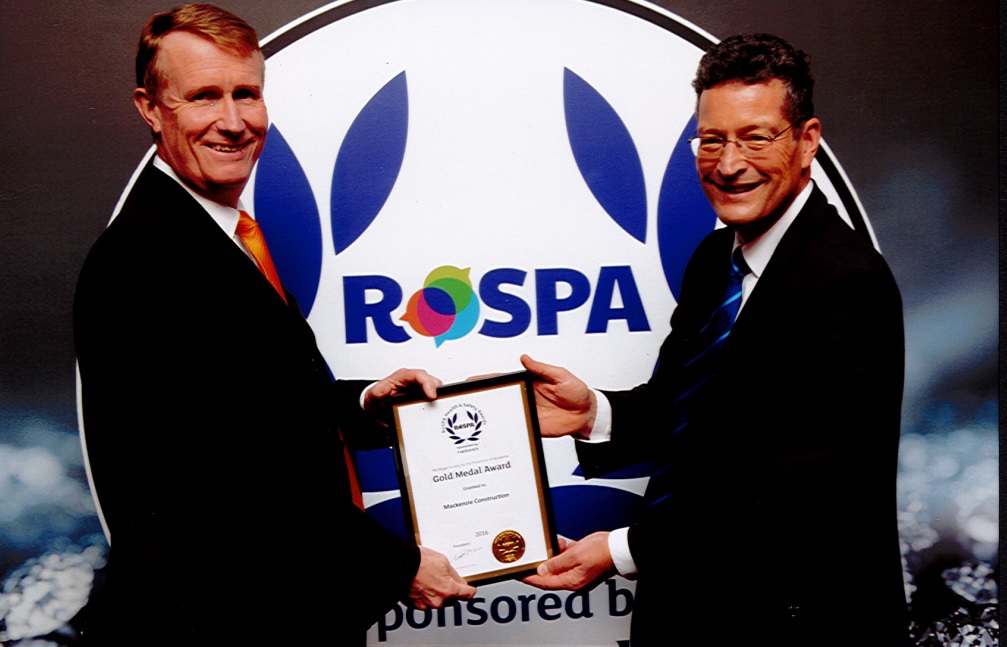 Health and safety is at the heart of all that we do here at Mackenzie Construction. In recognition of this ongoing commitment to health and safety, we are delighted to have been successful in retaining our RoSPA Gold Medal status for eight consecutive years.
To maintain this achievement we continually show a very high level of performance and continue to demonstrate a well-developed occupational health and safety management system, outstanding control of risk and very low levels of error, harm and loss. The award could not be achieved without the dedication and continued support from our staff and employees.
Our Managing Director Andy Dalrymple was presented with the Medal by Francis Richardson, RoSPA Director of Operations at the awards ceremony held in the Glasgow Hilton Hotel.