Quality Stand Down Day 2023
Mackenzie Construction recently invited over 120 from their Structural Refurbishment Division from all over the UK to their 'Quality Stand Down Day' at the Garfield Hotel in Glasgow.
This workshop was a great opportunity to bring the team together to reinforce Mackenzie Construction's commitment to quality across the business.
There was a full house at the event with approximately 80 foremen and operatives, and another 30 engineers/ staff in attendance.
The people and the culture within Mackenzie Construction has and will always be one of the greatest assets to success. It is crucial that we continually provide development opportunities and build on our commitment to developing young talent and providing training for our entire team to ensure our people reach their full potential.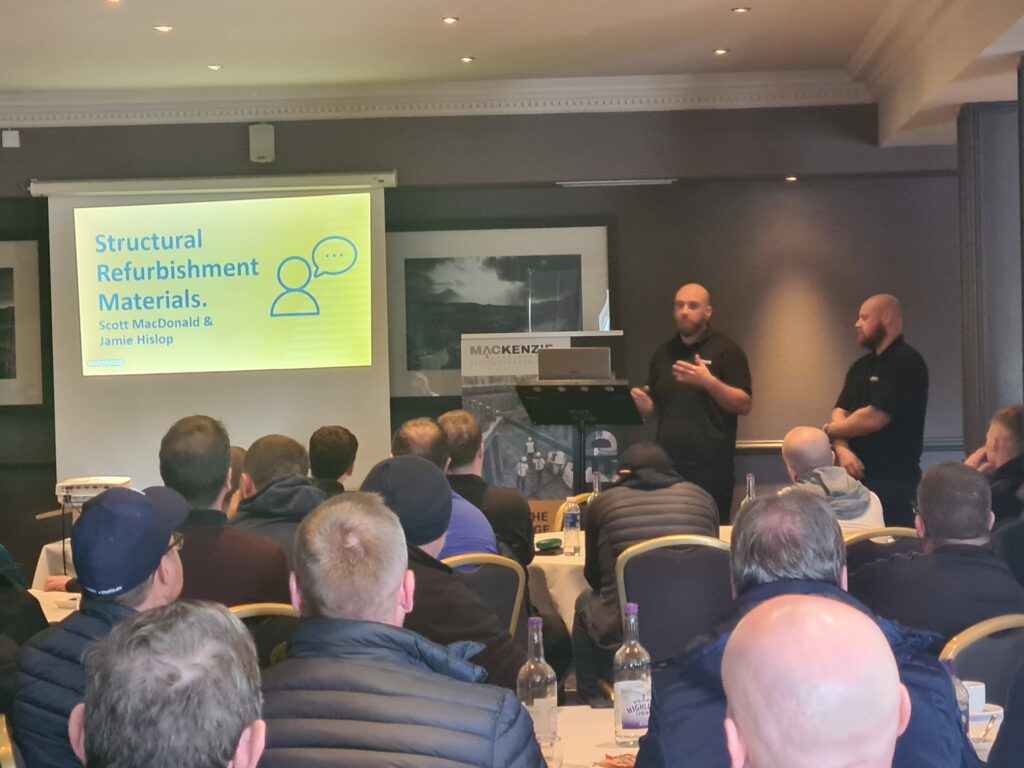 The Quality Stand Down day integrated four key training themes;
• The first theme highlighted Mackenzie Construction's consistent approach to quality where a national approach to all aspects of quality is applied, from paperwork and housekeeping to material application and curing.
• The second theme focussed on ensuring the right quality 'culture' is applied consistently across all teams – it's well known that safety is at the heart of everything Mackenzie Construction do, and quality should be respected in the same way. It's important that everyone feels they can be open about any defects or concerns so that action can be taken, and lessons can be learned.
• The third theme drew attention to the true cost of poor quality and how important it is that everyone at Mackenzie Construction understands the impact this can have on the wider business.
• The day ended by highlighting the significance of the wider help and support that the full Mackenzie Construction team should embrace, to ensure quality is supported by collaborative working.
Mark Brown, Contracts Manager at Mackenzie Construction, said, 'Quality Stand Down day was a fantastic experience in bringing together colleagues from head office and both structural and civil sites to reinforce the importance and commitment that we should all have to quality across all levels of our day-to-day responsibilities.'
'This forum gave us an invaluable opportunity to bring our full Structural Refurbishment Team together allowing our people to share how we can best deliver our commitment to continuous improvement and build on the already excellent reputation our structural refurbishment teams have'.
Andy Dalrymple | Managing Director