Mackenzie Warriors: Kevin Fisher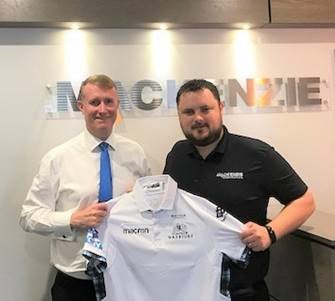 At Mackenzie Construction, we celebrate our team's successes. Our new 'Mackenzie Warriors' recognition programme began today with our very first Warrior, Kevin Fisher.
He attended an advanced 'Train the Trainer' course and regularly delivers training on the optimal use of 'Genny & eCAT' as part of our service avoidance procedure.
Kevin has also been involved in Scottish Water's 'Zero Strike Initiative' ensuring that this initiative was communicated to all Mackenzie Construction Site Managers, Agents and Engineers within two weeks of receiving the training himself. Kevin continues to roll out training with a focus on continuous improvement and he has exemplified our company values week in and week out.
Today we celebrate Kevin's achievements and are delighted that he is our very first Mackenzie Warrior. Thank you, Kevin!