Mackenzie Construction partners with UAV365
Now offering enhanced digital survey and data capture services
Mackenzie Construction is delighted to announce a new partnership with UAV365 to provide our clients with industry leading digital surveying and data capture services. This partnership further enhances our structural refurbishment capabilities and reaffirms our commitment to building our reputation as one of the UK's leading contractors for structural refurbishment.
UAV365 provide drone-based data solutions across the UK surveying, inspecting, and monitoring with aerial and internal drone platforms. Using the latest Unmanned Aerial Vehicle equipment to create high quality 3D models and imagery. This equipment can access hazardous and inaccessible environments, making UAV365 the perfect partner for Mackenzie Construction to help support their Surveying and Inspection services and collect data from both above and below-ground environments.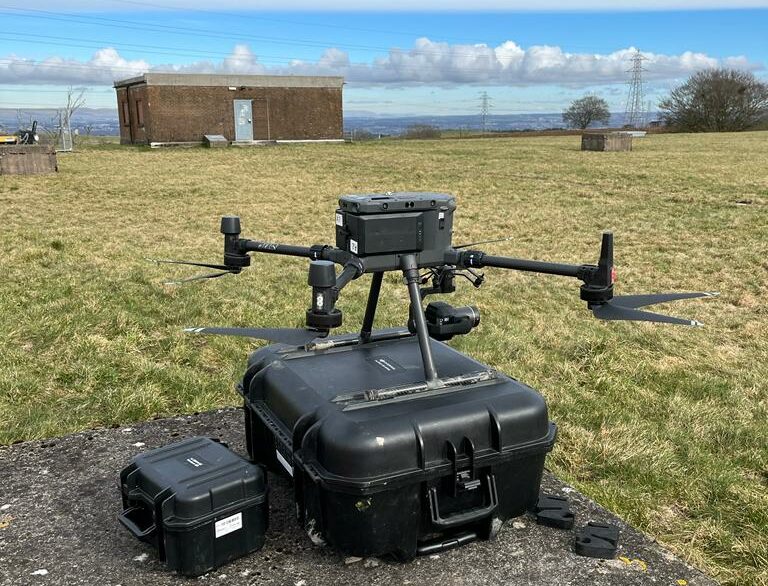 UAV365 use a hybrid of the latest technologies to capture data at live sites, steering away from the traditional methods of surveying such as GPS and utilising state-of-the art UAVs and LiDAR to provide survey grade information. This data is then processed in-house by UAV365, to provide Mackenzie Construction's clients with topographic drawings, pointclouds, 3D models, digital surface models and orthomosaics.
This partnership is part of our ongoing digital transformation strategy and reinforces our commitment to exploring new technologies to add further value to clients. Following a successful first site visit and drone inspection at a Clean Water Service Reservoir on 11th March, UAV 365 was able to gather a primary data collection on all structural components of the asset, with specific attention on all potentially comprised areas and any defects noted within the tank.
This partnership will directly impact our commitment to Net Zero and sustainability targets by reducing the overall carbon footprint on site. UAV365 inspections negate the need for an equipped survey team enter and review hazardous areas and also captures detailed data to support our clients in facilitating strategic planning and more efficient site maintenance.
'Our partnership with UAV365 aligns with our vision to be recognised as the leading civil engineering and structural refurbishment contractor of choice. The highly innovative and forward-thinking technology UAV365 bring to us meets one of our key values of being a progressive company. Here at Mackenzie Construction, we have a huge passion for continuous improvement and progressive approaches while we strive to work smarter for a more sustainable future.'
Andy Dalrymple | Mackenzie Construction Managing Director