Celebrating the 200-year anniversary of the Union and Caledonian Canals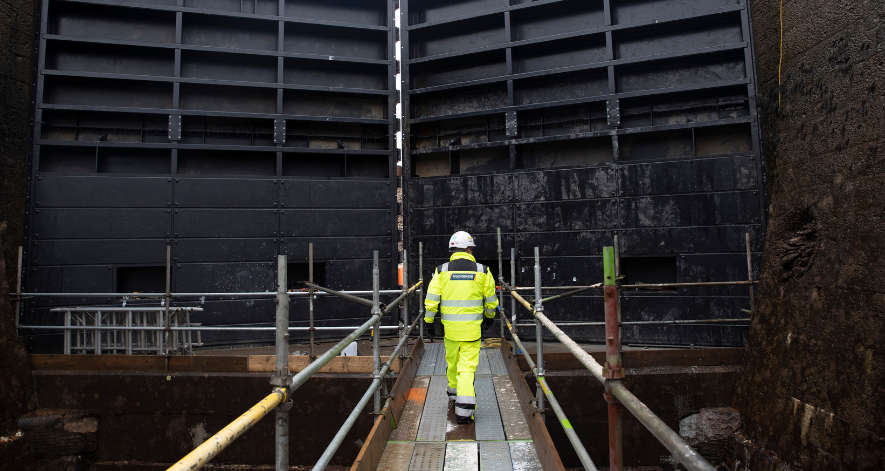 Mackenzie Construction is delighted to announce it will be supporting Scottish Canals as the official partner of its 200th anniversary celebrations. We have enjoyed a long-standing relationship with Scottish Canals having worked as a framework contractor for the canal custodians since 2012 and previously for its predecessor British Waterways, since 2000. The extensive experience we have from working on these historic waterways and their associated infrastructure has given us a deep appreciation of the impact that the canals have on Scotland's heritage, culture and the local canal communities.
To celebrate the 200th anniversary of the opening of the Union and Caledonian Canals, Scottish Canals will be delivering an exciting calendar of activities which Mackenzie Construction is proud to be sponsoring. This is set to include online experiences, canal challenges, flotillas, lighting landmark structures, local festivals and much more.
As one of Scotland's leading civil engineering contractors, we have been working with Scottish Canals over the past 10 years to repair, restore and regenerate Scotland's canals and the areas around them. This has exposed us to the early 19th century engineering feats from the likes of Thomas Telford and Hugh Baird which we want to celebrate as part of our bicentenary year partnership with Scottish Canals.
With our innovative approach, we have been working Scottish Canals to implement modern-day engineering across the canal network to preserve these scheduled monuments. Notable projects across the Caledonian Canal include the replacement of the Fort Augustus, Kytra and Cullochy lock gates on the Caledonian Canal which saw us win the Scottish Civil Engineering Award for Heritage and Restoration in 2019. On the Union Canal, we recently undertook an extensive repair and refurbishment of the canal embankment following its breach at Muiravonside in 2020 and have been involved in maintenance and restoration works at the Falkirk Wheel which connects the Union Canal to the Forth & Clyde Canal.
Richard Millar, Chief Operating Officer, Scottish Canals said:
"2022 is a special year at Scottish Canals with two of Scotland's most popular national assets, the Union and Caledonian Canals celebrating 200 years of history, born from the industrial revolution and now transformed into important community and cultural assets supporting leisure, tourism, regeneration along their banks, these canals have a bright new future so as well as looking back we look forward to the next 200 years with excitement and opportunities.
"It's great to be working with one of our key partners Mackenzie Construction in developing and delivering these community celebrations. Mackenzie Construction has been instrumental to helping us safeguard our canals for the future, from vital restoration works to the Muiravonside breach on the Union Canal in 2020 to the upgrading of several locks in the middle district of the Caledonian Canal."
We're looking forward to celebrating this huge milestone with Scottish Canals, our industry partners and communities across the canal network.