Mackenzie Construction launches Glasgow Warriors sponsorship for 2020/2021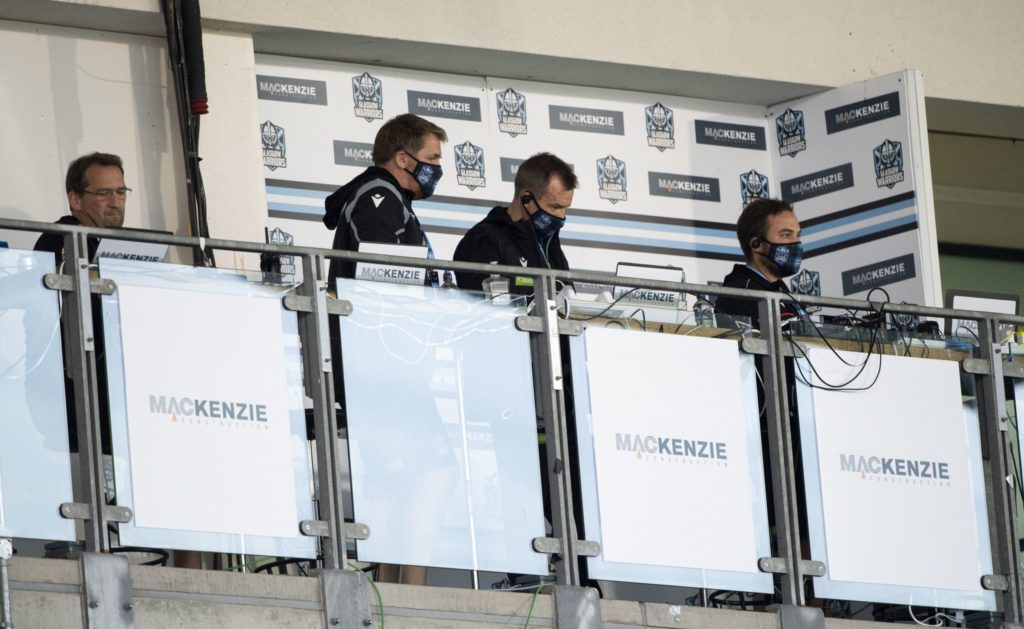 Mackenzie Construction is delighted to announce its sponsorship of Glasgow Warriors rugby team for the 2020/2021 season.
Having become members of the Glasgow Warriors family of Sponsors and Partners in 2018, Mackenzie Construction is currently celebrating its 40th anniversary, having been founded in Glasgow in 1980.
With an additional base in Inverness, Mackenzie Construction designs and constructs infrastructure and assets for public and private sector clients, with a firm focus on ensuring all projects are delivered with safety, quality and integrity at the forefront for everyone involved.
The partnership between the business and the Warriors has gone from strength to strength in the past three years, having developed a strong connection between all parties from players and coaches to Mackenzie's people ambassador, Scott Meenagh, a 2018 Winter Paralympian.
Speaking at the launch, Andy Dalrymple, Managing Director of Mackenzie Construction, said:
"After the many ups and downs of 2020 so far, we are celebrating our 40th year and remain hugely excited to be sponsoring the Glasgow Warriors this season.
"We are very much looking forward to building on our fantastic relationship with the Warriors since 2018. Despite the challenges brought by Covid-19, we will continue support the team in all that they do in the coming season and look for further ways to engage with our local community together, to make a positive impact on the places where we live and work.
"The energy, passion and an unwavering focus on giving back to local communities make the Glasgow Warriors and Mackenzie Construction a perfect match and we're proud to be a part of the Warriors family for the next year."
Glasgow Warriors centre, Kyle Steyn, said:
"A massive thank you to our Official Civil Engineering partner Mackenzie Construction who have renewed their partnership with Glasgow Warriors for another two years.
"Mackenzie Construction are passionate about the community as we are very passionate about our community. We're really grateful for the partnership and want to congratulate everyone at Mackenzie Construction on their 40th anniversary this year."