Mackenzie Construction invests for growth in North of Scotland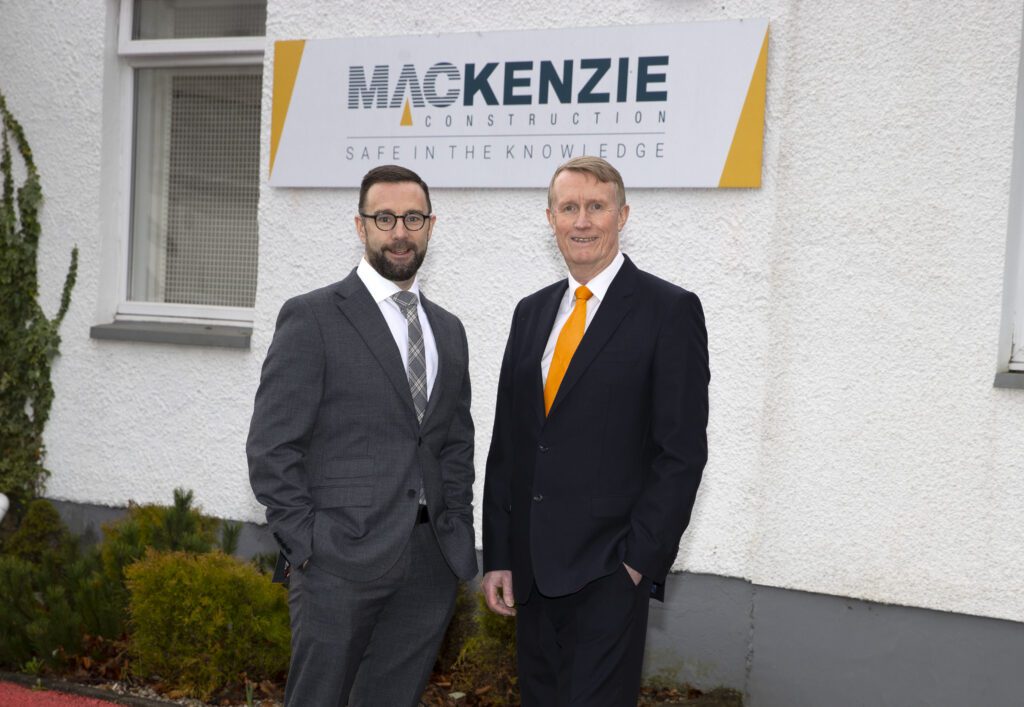 National Civil Engineering company, Mackenzie Construction has strengthened its position in the North of Scotland through investment in a new Inverness office following the appointment of Mark Bramley as Regional Director in late 2022.
Mackenzie Construction has been working in the North of Scotland for over 20 years and these investments will allow the business to build upon success to date in the area.
With an impressive portfolio of ongoing undertakings and past project successes for clients such as Scottish Water, Scottish Canals, Inverness Airport (HIAL) and Historic Environment Scotland (HES), the Inverness office also has a wider capacity and capability for clients to call upon and as part of this growth ambition, Mackenzie is actively recruiting in the area to bolster the existing team.
Headquartered in Glasgow and operating across the UK, Mackenzie Construction is a leading Civil Engineering and Structural Refurbishment contractor. The company's success has been built on its investment in people and collaborative relationships with clients, continually striving for better, more innovative ways of working. Most recently the company has published its first Carbon Report, actively working towards being net zero by 2040, five years ahead of the Scottish Government's goal.
Andy Dalrymple, Managing Director of Mackenzie Construction, said:
"We have built a highly motivated, loyal and expert local team in Inverness who constantly strive to deliver safe, high quality and cost-effective innovations and projects as well as a keen focus on developing our work in the North of Scotland. The appointment of Mark Bramley and the investment in the new office sees us strengthen our team and our ability to serve our clients across the length and breadth of the country."
Additionally, Mark Bramley, Inverness Regional Director, said:
"I am delighted to lead the expansion of our team in Inverness as we enter this new growth phase. We're privileged to work with a diverse range of clients, in inspiring and exciting environments in the North of Scotland and I'm looking forward to seeing Mackenzie's commitment and investment in the area support our ambitions of being a leading civil engineering and structural refurbishment contractor here, just as we are across other parts of the country."