Mackenzie Construction announces Scott Meenagh as its People Ambassador for another year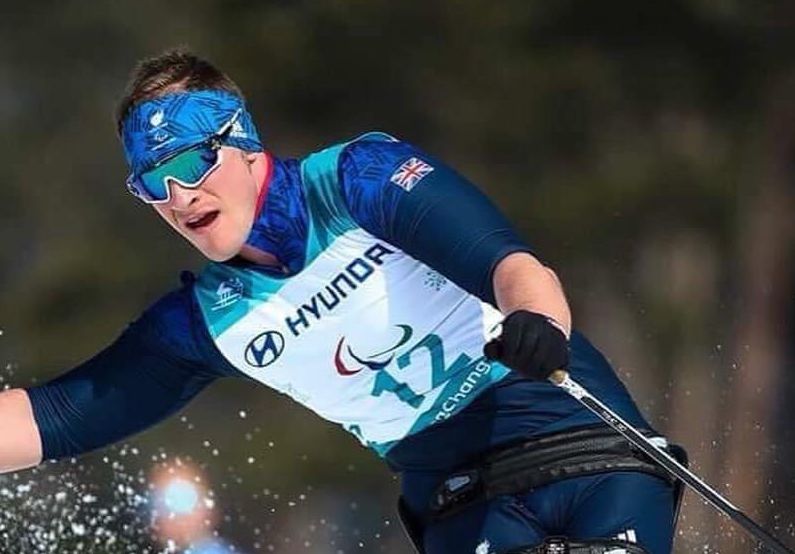 At Mackenzie Construction, our people are at the heart of our success. As part of our commitment to our people we are delighted that Scott Meenagh has agreed to continue working as part of our team, as our People Ambassador. GB Para Nordic Skier, Scott, has been working with us since 2019 to support staff engagement and personal development across the entire Mackenzie Construction team.
Mackenzie Construction was first introduced to, and inspired by, Scott in 2019 when he was a speaker at our Foreman Training Course. His presentation aimed to empower and equip our team with the appropriate tools and techniques to coach and mentor our young people.
Scott Meenagh, who competed at the 2018 Winter Paralympic Games as the first competitor Paralympics GB has had in Nordic Skiing for 20 years, also has a proud military background, as one of few to graduate into the 2nd Battalion Parachute Regiment. When Scott was 21 serving in Afghanistan's Helmand Province, he stepped on an IED and lost both his legs. Scott swiftly chose sport as his route to recovery and set out on a new journey that he was passionate would define him and shape who he is today.
Rehab, recovery, and sport all fell under the mantra 'dare to dream' with Scott, which quickly followed a pioneering path from Captaining the British Army team at the Invictus Games to being invited into the GB Paralympic Rowing programme. Rowing was never quite the perfect fit for Scott, but he found his true calling when he switched to Para Nordic Skiing, where he was selected to compete for GB at the 2018 Winter Paralympic Games in South Korea. Most recently, Scott achieved three top ten finishes on the World Para Nordic Skiing circuit and, despite the many uncertainties of the Covid-19 pandemic, remains focused on qualifying for the next Winter Paralympics in Beijing in 2022.
Since Scott began working with Mackenzie Construction last year, we've collaborated on a wide variety of staff engagement activities from encouraging individuals and teams at meetings to supporting our drive for talent development and team wellbeing. He led sessions on topics such as 'Dealing with change', 'Growth mindset' and 'Achieving your personal best', as well as making visits to our sites to understand our work and get to know our people on an individual level. The collaboration has given Mackenzie Construction a fantastic platform to address staff wellbeing, open up meaningful conversations with its teams and inform development planning.
Andy Dalrymple, Managing Director, said
"After a challenging period for the industry throughout the Covid-19 pandemic, the continuation of Scott Meenagh's role as People Ambassador at this point in 2020 couldn't happen at a better time. We look forward to utilising his skills and experience as we approach the start of a phased approach to bring our teams back to work in line with current Scottish Government guidance and best practice. Having had a deluge of feedback from the Mackenzie Construction staff, it is clear that the positive effects of this collaboration with Scott and opportunity to work with him will be strongly felt across the entire team. We're delighted to have Scott on board with us as our People Ambassador for another year and look forward to continuing this work in 2020."