Mackenzie Construction and Scottish Canals scoop top awards at prestigious British Construction Industry Awards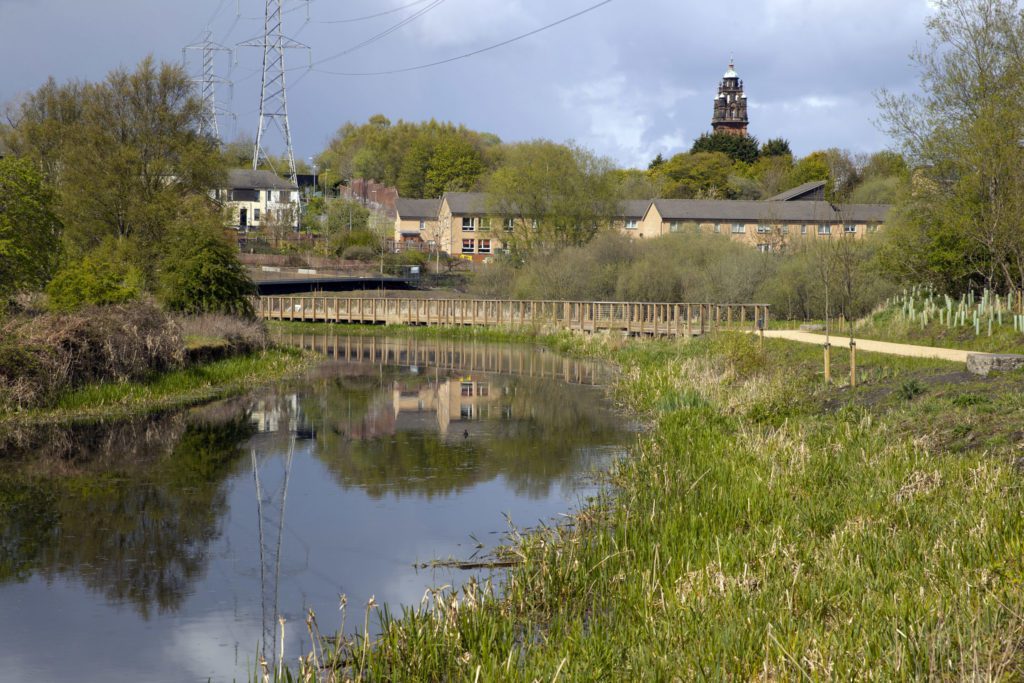 Mackenzie Construction and Scottish Canals took home the award for Industry Transformation and Innovation Champion, and the top accolade for Initiative of the Year at the 2021 British Construction Industry Awards for the North Glasgow Integrated Water Management System (NGIWMS) – Glasgow's 'Smart Canal'.  
On Wednesday 13 October, celebrating its 34th year, the British Construction Industry Awards brought together more than 600 industry peers from the built environment sector for an evening of celebration at the Grosvenor House Hotel in London.  
 Judges praised the NGIWMS project for its transformational approach to intervening in the built environment for positive societal and environmental outcomes. The project saw the creation of a pioneering drainage system to mitigate flood risk using the ancient infrastructure of the Forth and Clyde Canal with modern 'smart' technology to support significant regeneration in North Glasgow. Advanced warning of heavy rainfall will automatically trigger a lowering of the canal water level via a SCADA control system to create capacity for surface water run-off.  
Judges were also impressed by the "strategic vision of the project, its scale and the positive impact it will have on the city of Glasgow." The project has paved the way for the much-needed development of over 3,000 homes in the north of the city. The use of existing infrastructure, as opposed to creating a new drainage system, also saw massive CO2 efficiencies. Initial calculations indicate a capital saving of 5,000t CO2e and operational savings of 30,000t CO2e (equivalent to 85 million vehicle miles) over the lifespan of the project.   
The project has also seen success at the 2021 Scottish Civil Engineering Awards, winning the 'Greatest Contribution to Scotland' category and at the 2021 Water Industry Awards where it was awarded the Sustainable Drainage & Flood Management Initiative of the Year.  
Peter Robinson, Head of Engineering at Scottish Canals said:  
"The recognition that the Glasgow Smart Canal project is receiving is testimony to all those who have contributed over a number of years, including Scottish Canals' partners at Glasgow City Council and Scottish Water, with strong collaboration between Mackenzie Construction Ltd, the design team at AECOM, and Fairfield Control Systems. 
Repurposing and doing more with existing infrastructure to minimise the impacts of delivering projects has to become a key focus when considering 70% of carbon emissions are associated with infrastructure and construction. This project proves that by adopting such approaches and working collaboratively to do more with less can be the least impactful option." 
Andy Dalrymple, Managing Director at Mackenzie Construction added:  
"We are delighted to see the NGIWMS project receiving widespread industry recognition. The industry today requires innovation and collaboration to shape its future and we are proud to have worked alongside Scottish Canals to deliver this revolutionary project that will have such a positive impact for local communities in North Glasgow."