Investors in People: achieving Platinum and Gold awards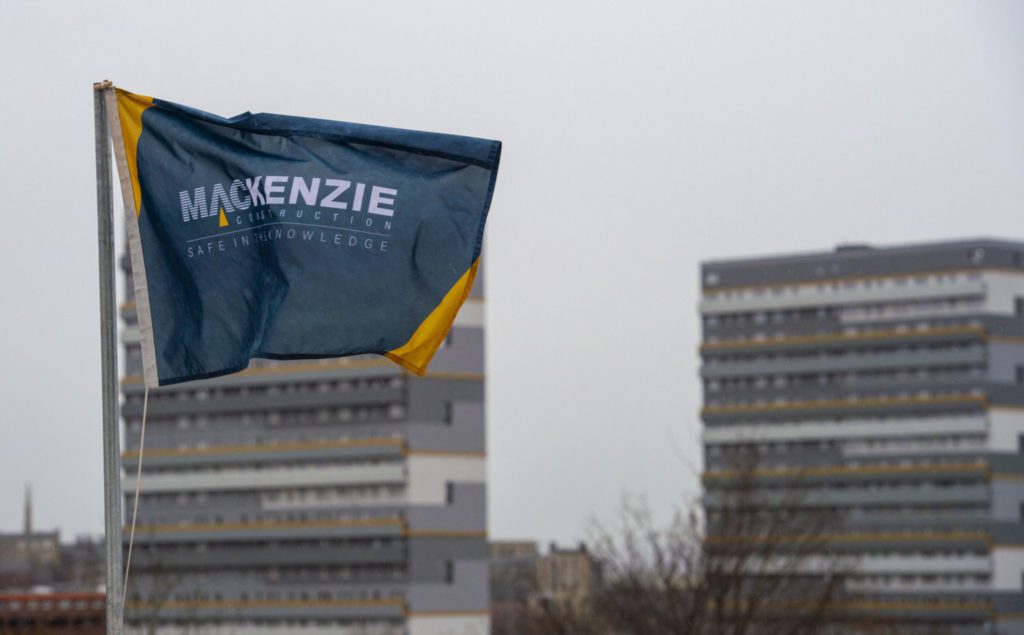 Mackenzie Construction is delighted to have achieved Investors in People Platinum and reached Gold status in its Investors in Young People award.
For nearly 30 years Investors in People has been recognised internationally as a leading people accreditation.  With people at the heart of its success, Mackenzie Construction has sought to retain and improve its 'We Invest In People' accreditation since 2000 and has held the Investors in Young People accreditation since 2015.
The Investors in Young People Awards offer a framework of good practice that seeks to reward and recognise employers who have a track record in recruiting, developing and retaining young people.
Similarly, the Investors in People Award gives insights on how well the company is leading, supporting and developing its workforce to achieve business success with expert advice and action plans to support the evolution of its strategy.  The process also allows employers to benefit from feedback on how they can improve strategies for managing, developing and supporting the workforce within their organisation.
Andy Dalrymple, Mackenzie Construction's Managing Director said,
"Mackenzie Construction is dedicated to creating an environment for our people that allows them to progress, develop and thrive. There is no doubt that our people are our most valuable asset, and we are thrilled to have reached Platinum status on our IIP award and Gold in our IIYP accreditation too."
"Although we have always been a business which firmly places people at the centre of our thinking, over the last few years we have maintained a clear focus on developing young talent. We know that there is always more to be done to support, inspire and develop young people and our team remains committed to doing everything it can do to ensure we keep attracting the best young industry talent out there."
Nicola Dillon, Specialist and Pioneer at Remarkable said,
"Achieving Investors in People Platinum is a fantastic achievement for Mackenzie Construction. Platinum is the highest level of accreditation available and recognises truly outperforming organisations and I would like to wholeheartedly congratulate the Mackenzie team. Their leadership capability is highly advanced, as is workforce engagement, which allows the best decisions to be made for the business from a collective voice. There is strong culture of trust and ownership, supported by strong organisational values which drive decision making. The team at Mackenzie Construction take ownership for their learning and development and embrace a commitment to continuous improvement to support positive outcomes and sustainable success for the company as a whole"
"Achieving Investors in Young People Gold is a double achievement where there is a strong commitment to recruit, develop, lead and retain Young People. Of particular note is the commitment to grow talent in the business and allow Young People to progress, to have a voice, to champion youth initiatives and be supported to develop to their full potential"