Helping Conserve Plant Life with the Royal Botanic Gardens
RGBE Biomes' Project
The Royal Botanic Garden Edinburgh (RBGE), founded in 1670, is a world-leading centre of excellence in plant science, conservation horticulture and education with a vision of inspiring a world that increasingly values, protects and benefits plans.
Mackenzie Construction was brought onto the Royal Botanic Garden Edinburgh Biomes' Project in 2022 with the aim of conserving plant life through restoration and providing new facilities for cutting edge science aiding RBGE's research. The Edinburgh Biomes is the most exciting and visionary project being undertaken by the RBGE since its relocation with upgrades in the garden and the nursery seeing a new modular nursery bothy, a modular WC, shipping containers and gravel storage bays.
It was crucial to the Royal Botanic Garden that they remained open to the public throughout the duration of the works. Mackenzie Construction therefore had to ensure there was always safe access for the public to either pass by the site or they had to put in place a suitable diverted route if access was restricted.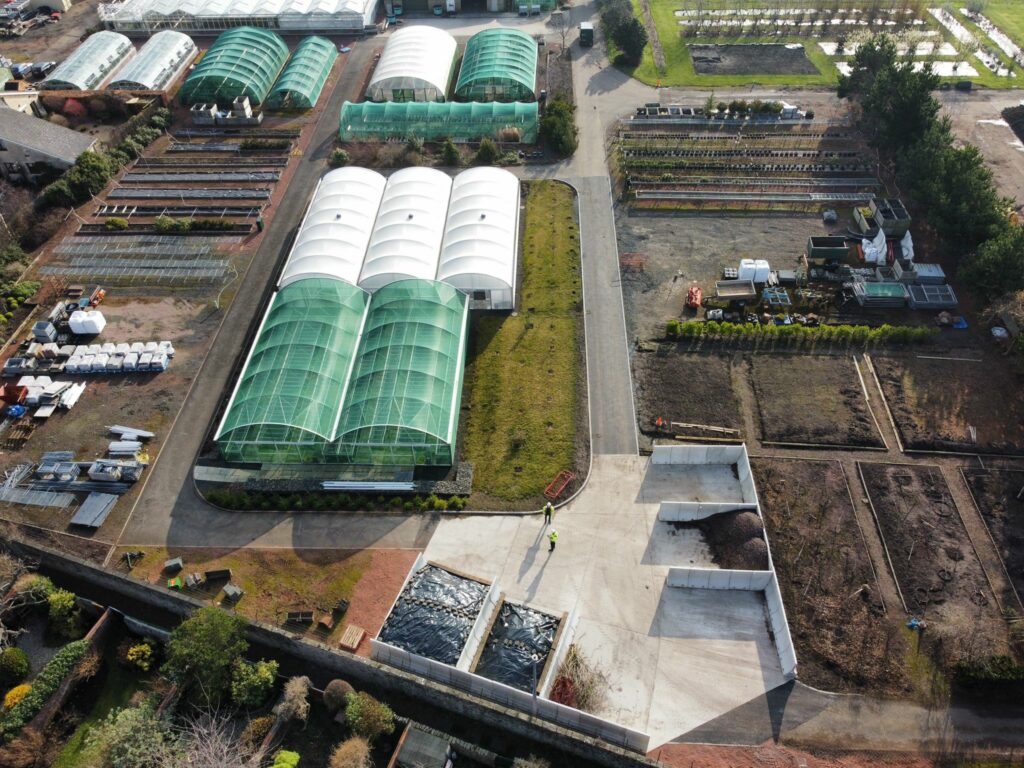 Summary
Working with the Royal Botanic Garden Edinburgh brought some exciting new learnings to the Mackenzie Construction Team. The sensitive nature of the site meant our team worked very closely with RBGE's Horticulture team from planning to excavations. All works had to be planned very carefully to ensure minimal disturbance and damage was carried out to the plants, trees and tree roots.
Following the success of this project, Mackenzie Construction has been engaged to carry out further works with Royal Botanic Garden Edinburgh through delivering groundwork for a new pasteurisation barn which has begun this week.
'Although this could have been a real challenge, we appointed some additional banksmen where required and had operatives in place to ensure all plant and vehicle movements were carried out in a controlled manner by our specialists. This allowed the works to be carried out successfully whilst allowing full public access around the working sites.'
Gary Porter | Mackenzie Construction Contracts Manager