Foundations for the future: strengthening our in-house training capabilities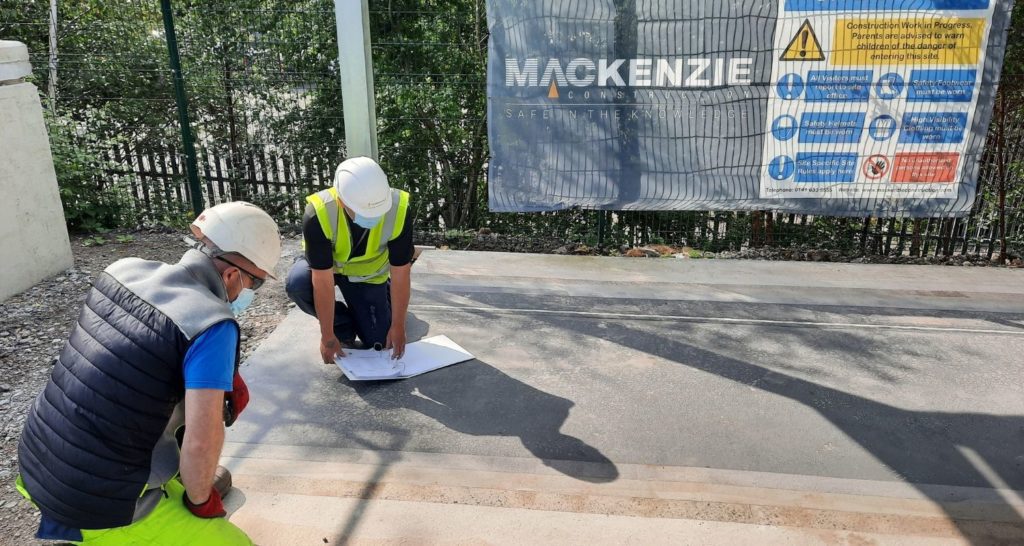 With people at the heart of our success, and a clear focus on in-house training and development, some of our team recently undertook the City and Guilds: Level 3 Award in Education and Training Certification. The skills developed as part of this course will play an integral part in forming a solid foundation upon which our in-house Training Academy can grow and develop.
This week-long course is an introduction to teaching that gives an insight into the roles, responsibilities and relationships in education and training, how to plan and deliver inclusive teaching sessions and how to assess and provide constructive feedback. The course covered lesson planning and how to deliver engaging sessions, with one of the key takeaways being to focus on smaller groups and being attuned to the learning needs of each individual in order to ensure the most effective methods are used.
Attending the course was a diverse group of Mackenzie Construction staff, which included our HSEQ Manager, Scott Harvey and HSE Advisor, Ryan Taggart, our HR Manager, Shirley McInnes, and HR Advisor, Pamela Strathern, as well as Quality Coordinator, Alison Irwin and Foreman, Mark Keegan. Everyone in this group will play a key role in training and developing the wider Mackenzie team.
By the end of the course, the group had a thorough understanding of the roles and responsibilities of a trainer, in relation to legislation, equality, diversity, inclusivity and meeting the needs of learners. The team now have the knowledge to sequence learning and plan and deliver sessions using the appropriate resources and teaching methods. Further to the course, an additional time commitment of approximately 30 hours was required for research and further reading, which has also been completed.
Andy Dalrymple, Managing Director, said,
"We're delighted to say that all participants have successfully achieved their certification and will bring their new skills into Mackenzie Construction to help grow and develop our in-house Training Academy. It took a great deal of commitment for our busy team to take this on and we are hugely proud of their efforts. With greater capacity to deliver skills development and learning, we can further invest in our people and we're very excited about the opportunities it will bring, for our business, our team and our clients."