Engaging with the local community at Drymen Road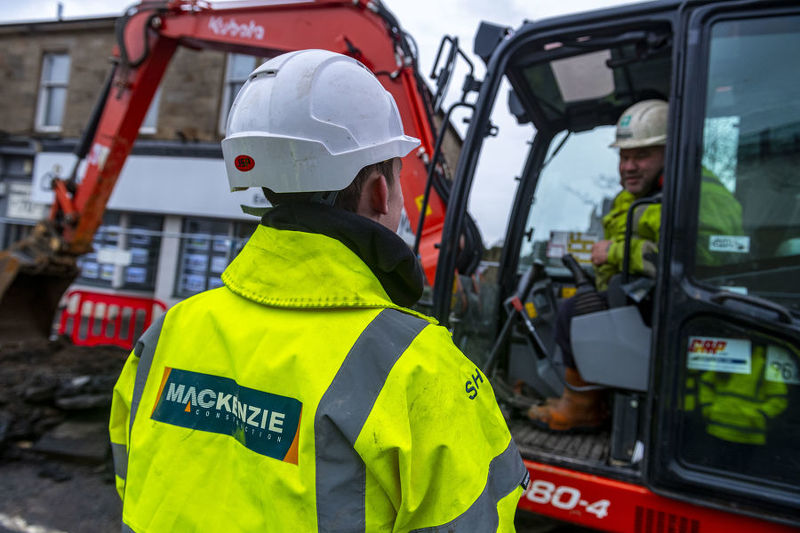 We were delighted to recently complete our sewer investigation works in the Drymen Road area of Bearsden ahead of schedule, helping to reduce disruption to the local community.
Following a manhole failure, we were required as Scottish Water's Delivery Partner to investigate the issue and establish the further scope of work that would be required to rehabilitate or replace the assets. Due to the location of the works being on Bearsden's main trunk road and the key rural route to Stirlingshire in and out of the Glasgow area, we required early engagement and consultation with various stakeholders to begin the process of creating a road closure. This was part of a four-month engagement and consultation process that involved putting a strategic communications plan in place to manage the impact that the works would have on the local community.
Working with Scottish Water, we distributed over 5,000 letters to homes and businesses in the surrounding area as well as visiting the local nursery, GP surgery, local businesses and schools. Prior to the work commencing in early January, radio and social media advertising was also used to ensure everyone in the local community had been made aware of any potential disruptions.
Works commenced on site Wednesday 9th of January with the road closure in place and site establishment project banners and boards installed for the 11th of January. Works to repair the sewer commenced on 13th of January with Mackenzie Construction in full control of the site.
As the works progressed, the extent of damage became apparent and a change in the scope was required. Though the change brought challenges to the project team, the site was able to work in partnership with Scottish Water's team to complete the works safely and ahead of schedule which created an opportunity for Scottish Water to utilise this extra time to assess other areas of the sewer network within the closure.
Further challenges in week three of the project meant that the layout of our site had to be altered. This involved liaising with the local businesses most closely affected to ensure good relations were maintained. Throughout this project, the Mackenzie Construction team were acutely aware of the importance of community engagement and minimising any impact, so were delighted to receive the following message from one local resident:
"We appreciate your commitment to the job and congratulations on completing it ahead of schedule. Having experienced a flood outside our home last winter, at which you reacted very quickly, we do appreciate what you do for the general public."
After conducting another section of deep sewer excavation we completed the project three days ahead than earlier anticipated.
Ross Mackay, Project Manager at Scottish Water said of the project:
"Thank you for all the hard work that has gone into the completion of the works on Drymen Road. We could not have asked for a better response in completing the works. Your squads on site were more than capable of managing the customers on site, resulting in no complaints being received. I would be more than happy to use Mackenzie Construction for similar work in the future, based on the completion of this project."