Crinan Canal reignites its industrial past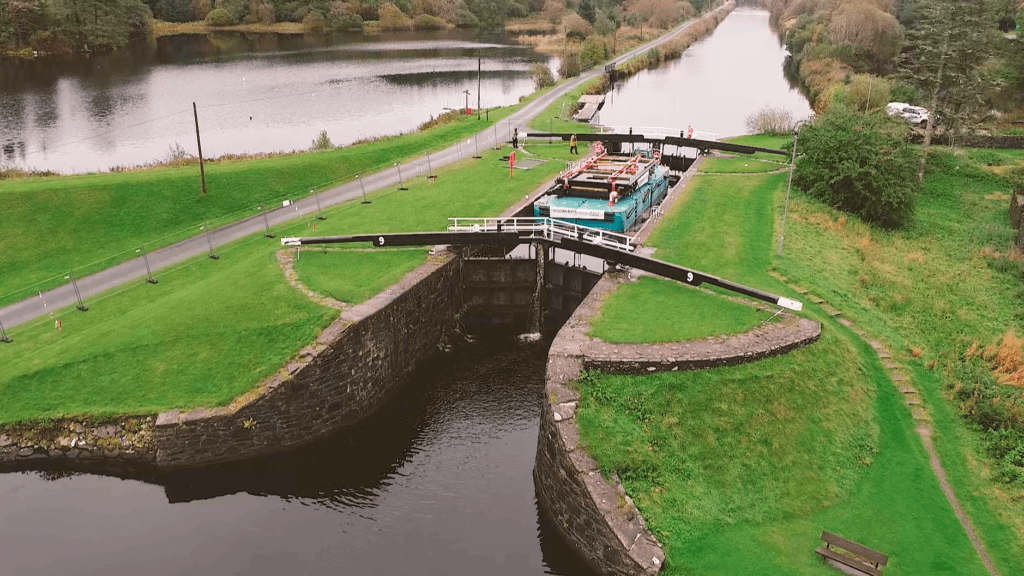 Mackenzie Construction has been utilising the historic Crinan Canal to transport the newly fabricated lock gates that will be used for critical upgrades as part of an ongoing programme of refurbishment works on the canal.
Traditionally used as a shortcut for commercial and sailing vessels, the canal is once again being used for industrial purpose which has minimised disruption to the community by avoiding road closures that would have been necessary to transport the large structures through the small local villages.
Over the winter months, Mackenzie Construction will be working closely with Scottish Canals' operational team to replace lock gates 12, 13 and 14 with gate 14 also having the full gate actuation replaced.
The Mackenzie Construction project team has been engaging with locals in Lochgilphead, holding two public meetings in September and a further community engagement meeting earlier this month to discuss the progress of works to date. We welcomed the public to see the fish relocation from the dewatered canal sections to protect fish species and we have also arranged access for the public to visit the site in early December.
Gavin Chesney, Contracts Manager at Mackenzie Construction shared:
"We are striving to ensure the local communities surrounding the Crinan Canal are kept informed of project progress throughout. The lock gate upgrades are critical to securing the future of the canal which is used by many locals and tourists for health, leisure and social purposes."
Richard Millar, Chief Operating Officer at Scottish Canals added:
"Utilising water-based machinery to transport four pairs of lock gates from Ardrishaig to Crinan was a significant milestone in this year's planned winter works on the Crinan Canal. This reduced disruption for the local community, while demonstrating our commitment to reducing carbon emissions.
"We're delighted that Mackenzie Construction work so closely with us to keep the local communities up to date with the project, and for their enthusiasm to facilitate unique opportunities for people to discover the canal and its incredible historic infrastructure from a new perspective.
"The canal attracts thousands of visitors by land and water each year, provides benefits for the communities here, and generates investment for the local economy. Our essential works programme, following Scottish Canals' Asset Management Strategy, will safeguard the waterway for all, for the years to come."