Creating community spaces at Lionthorn Policy Bing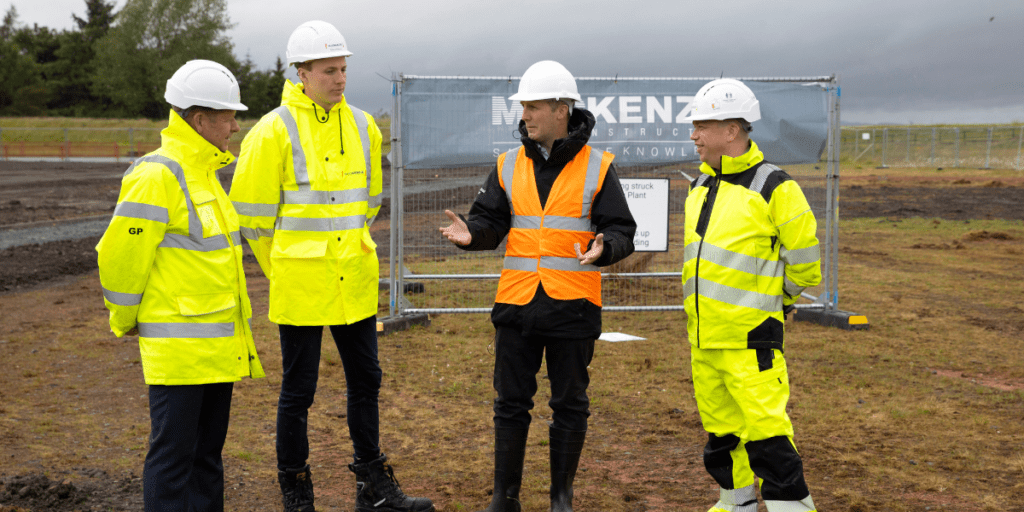 On Friday 17 June we welcomed local MSP for Falkirk West, Michael Matheson, to our site at Lionthorn Policy Bing in Falkirk. Here, we have been working on greenspace improvements on behalf of our client Green Action Trust, an environmental regeneration charity delivering impactful projects to support community development, biodiversity loss and environmental inequality.
Through Scottish Government's new Vacant and Derelict Land Investment Programme, Green Action Trust and Falkirk Council have secured funding to deliver the programme of works to develop the derelict land at Lionthorn Policy Bing into usable spaces for the local community. Lionthorn Policy Bing sits on the remains of a coal mining spoil heap that was developed for sports use in the 1960s. By the 1980s this area had fallen into disrepair and in 2018, as part of a number of local plans and strategies was identified as a key regeneration opportunity.
As lead contractor, we commenced work in Spring 2022 and to date have been involved in the development of a grass football pitch with surrounding mounds for seating areas. A number of landscaping improvements are also underway including the installation of new topsoil layers, tree and plant growing. We're proud to lead projects that improve the places in which we live and work for local communities and we look forward to seeing these spaces utilised for health, social and environmental benefits.
Michael Matheson, MSP for Falkirk West said of the project,
"I am delighted to see the progress being made on the Lionthorn Greenspace Initiative, regenerating the remains of a coal mine spoil heap into a community green space between Hallglen and Lionthorn. It is great to see this space being turned into a community space for all to enjoy."
Mike Ewart, Operations Manager at Green Action Trust added,
"We were delighted to welcome Mr Matheson to the site at Lionthorn Policy Bing to discuss the exciting plans for the area and demonstrate what partnership working can deliver for the environment as well as the health and wellbeing of our communities.
"The greenspace improvements at Lionthorn Policy Bing will provide a valuable amenity for the local community and make a positive contribution to the aims of the wider Central Scotland Green Network."