Community success in Drumnadrochit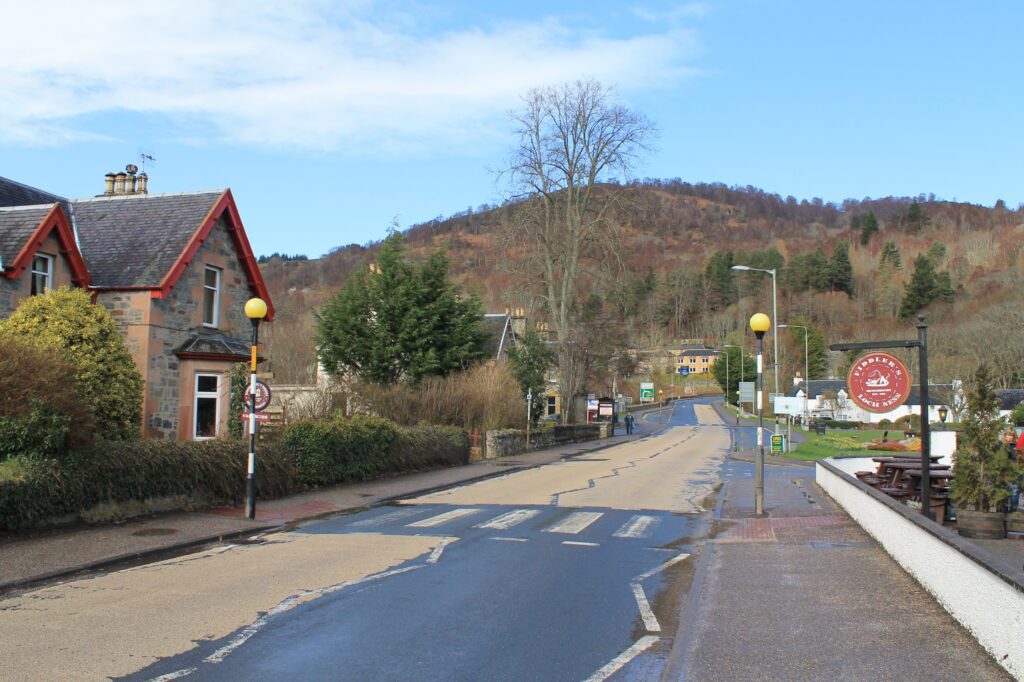 We've been working on behalf of our framework client, Scottish Water Horizons, to make critical water main upgrades and extend the water supply to new housing developments in Drumnadrochit. Commencing at the end of 2021, the project is running ahead of schedule and is on track to complete six weeks early with construction work due to finish mid-Summer.
With community engagement a key focus for the places in which we live and work, throughout the project we have been in close communication with locals, the Glen Urquhart Community Council and local councillor, David Fraser. We were pleased to receive positive feedback from the Community Council with mention of the prompt and tidy manner in which we have been undertaking works. Working alongside Scottish Water Horizons, we also explored how we could bring additional benefits to the local community whilst working in the area and have carried out improvement works to the Drumnadrochit Information Hub.
We also received a message of thanks from the fire station at Drumnadrochit for the courteous and considerate approach from our team regarding the operational importance of the Scottish Fire and Rescue station at Drumnadrochit, ensuring the crew have had safe access and egress to the fire station over the prolonged period of work. As a business, it's important that we live out our values wherever we are operating and the positive feedback received from the local community in Drumnadrochit highlights the quality and hard work from our site teams across the country.