Constructing Greenhills Sewer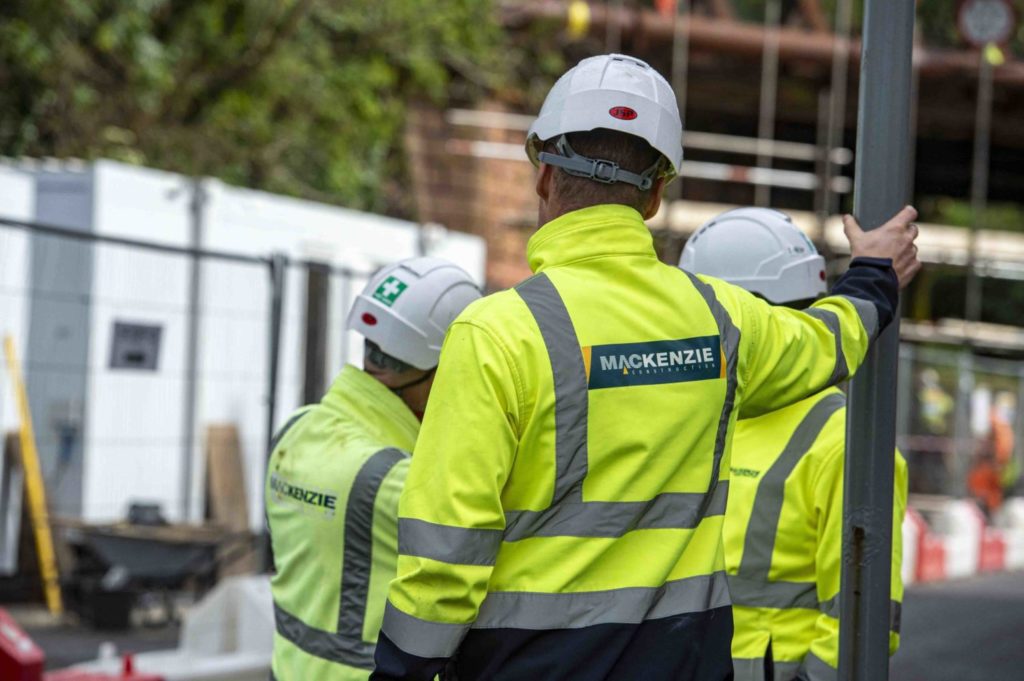 Location: East Kilbride
Timeframe: January 2019 – December 2019 with additional works in Nov 2020
Team experience at Mackenzie: 54 years
Key project features:
Design and build
Deep excavations
Sheet pilling
Auger boring works
Surfacing

The challenge
As part of the Glasgow City Region Deal, South Lanarkshire Council have upgraded three kilometres of existing road from single carriageway to dual carriageway, which also involved delivery of junction upgrade work and road re-alignment.
To facilitate this project, Scottish Water was required to divert, or protect, assets that may be affected by the works. Mackenzie Construction was contracted by Scottish Water to undertake the protection and diversion of both the water and sewer assets.
The solution
The works to the sewer assets involved installing concrete protection slabs, re-building of manholes, diverting sewers, surface water drainage and the installation of new sewer and surface water assets. This work spanned the entire length of the road-widening scheme.
Added value
Through design changes during the contract a sewer switch chamber was required to move location away from the proposed road. During the design and construction of the sewer switch chamber the carbon footprint was reduced by designing the chamber to be segmental so that it could be made offsite then lifted into position on site.