Clyde Walkway (Smart Surface)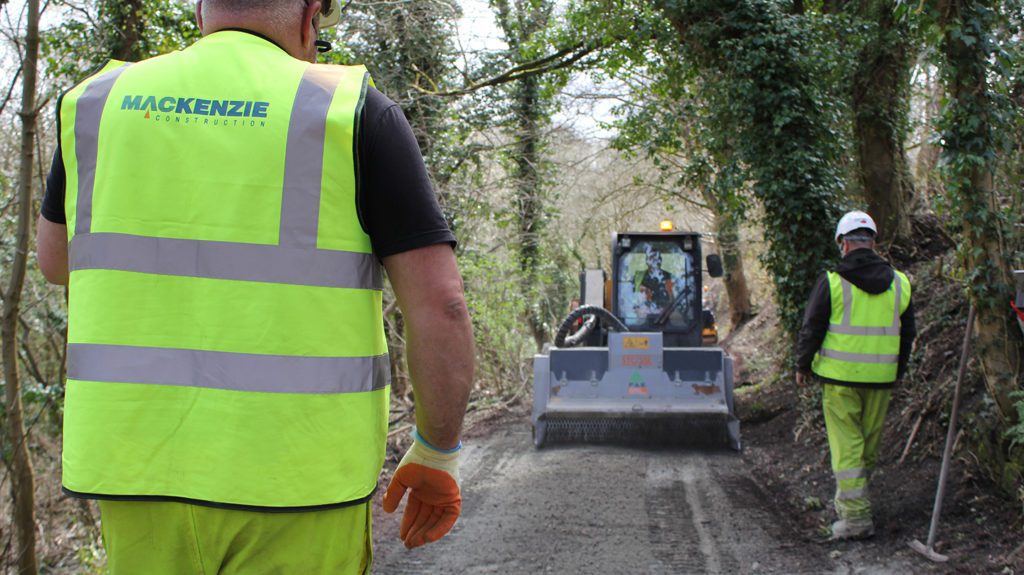 Our recent Clyde Walkway project was on behalf of South Lanarkshire Council which was project managed by Paths for All.
This was an opportunity to upgrade a section of Clyde Walkway deep in the Clyde Valley, we upgraded approximately 1.3km of rural path.
The key challenge within the project was the lack of access for conventional plant, the gradients, the heavily dense vegetative state and the amount of water that the path was holding.
Using conventional construction methods of importing material would never have been cost effective and could not have been completed to budget using traditional path construction processes. However, it was a perfect fit for our Smart Surface® service.
As a trusted, established and progressive partner, our approach ensured strong partnership working with both Paths for All and other key project partners in order to ensure we met their collective needs and requirements as efficiently and safely as possible.
We also hosted the following delegates from the following bodies to witness and experience the smart surface process, the feedback was encouraging by all in attendance.
Attendees included:
Paths for All
T, P & E
City of Edinburgh Council
South Lanarkshire Council
Sustrans
CSGNT
SNH
Loch Lomond and Trossachs National Park
Smart Surface® allowed us to gain access through the smallest of channels and the near elimination of imported material allowed us to successfully complete the works to the satisfaction of the client.
The path was success fully restored and in use the next day and the completed path blends perfectly into the landscape, supporting regular use for many years to come with almost no maintenance required.